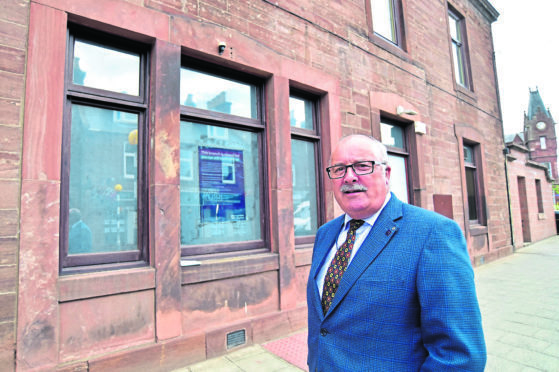 A bank worker turned councillor has raised concerns about the future of empty branches.
Councillor Alastair Forsyth played a key role in the ultimately unsuccessful campaign to keep Royal Bank of Scotland's outlet in Turriff open.
The branch in the town's High Street was locked up for the final time and the signage removed in June after bosses pushed ahead with a nationwide closure program.
Mr Forsyth is now asking questions about the future use of the vacant building.
He wants the lender to help the community take it on and transform it into a brand new facility.
Mr Forsyth said: "My main area of concern now is what happens to the empty branches in our town centres?
"The impact of empty buildings in our towns can have a corrosive effect on the fell and look of the area.
"The reason I am concerned is that some of these branches were built because of banks being prestigious institutions with an image to proclaim.
"These buildings are difficult to reschedule and change use into dwellings or a shop without fundamentally changing the character of the town.
"Perhaps RBS now that they are declaring dividends and forecast of some reasonable profits, could offer some incentives or subsidies to local communities to take these buildings on and use them as community hubs."
But Mr Forsyth's council colleague, Ellon and district member Anouk Kloppert, doubts converting the former banks is a viable prospect.
Royal Bank of Scotland in the historic town closed earlier this summer and she said it would require "massive investment" to bring them up to scratch.
Mrs Kloppert said: "I am doubtful that these former banking buildings are up to 21st century community needs.
"It would need massive investment to get these often century old buildings, as beautiful as they are on the outside, in suitable refurbished condition ready for many years of community service."
Belinda Miller, head of economic development for Aberdeenshire Council, said they were looking to find ways of boosting town centres.
She said: "Aberdeenshire Council is conscious of the challenges town centres face across the country, and the impact that the closure of businesses can have in communities.
"We adopted the 'town centre first' approach at the end of 2016, designed to ensure that town centres are considered in all the decisions that we're making as a council.
"It's a key focus of regeneration work taking place across Aberdeenshire, particularly in the north, and part of the approach is about finding new opportunities to help town centres to remain vibrant."
An RBS spokesman did not provide a comment on the calls to turn former branch buildings into facilities for communities, but defended the closures.
He said: "More and more of our customers are choosing to do their everyday banking online or on mobile.
"Since 2014 the number of customers using our branches across the UK has fallen by 40% and mobile transactions have increased by 73% over the same period.
"Over five million customers now use our mobile banking app and one in five only bank with us digitally."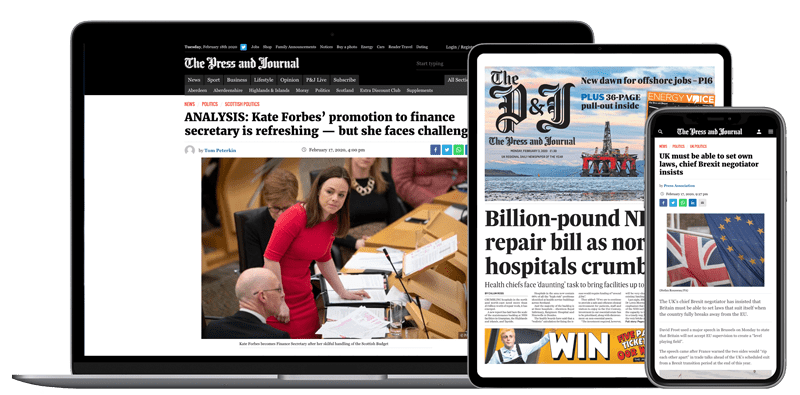 Help support quality local journalism … become a digital subscriber to The Press and Journal
For as little as £5.99 a month you can access all of our content, including Premium articles.
Subscribe