Work to repair an access road to a north-east town after it was affected by a landslide has been completed ahead of schedule.
Crovie was badly affected by a landslide last September and for almost a year residents have been forced to travel in and out of the village on foot
The road had been expected to reopen in the middle of November, but will reopen at 1pm today.
Around £500,000 has been spent on the project which has included the installation of soil nails and mesh across the slope to help prevent any further movement.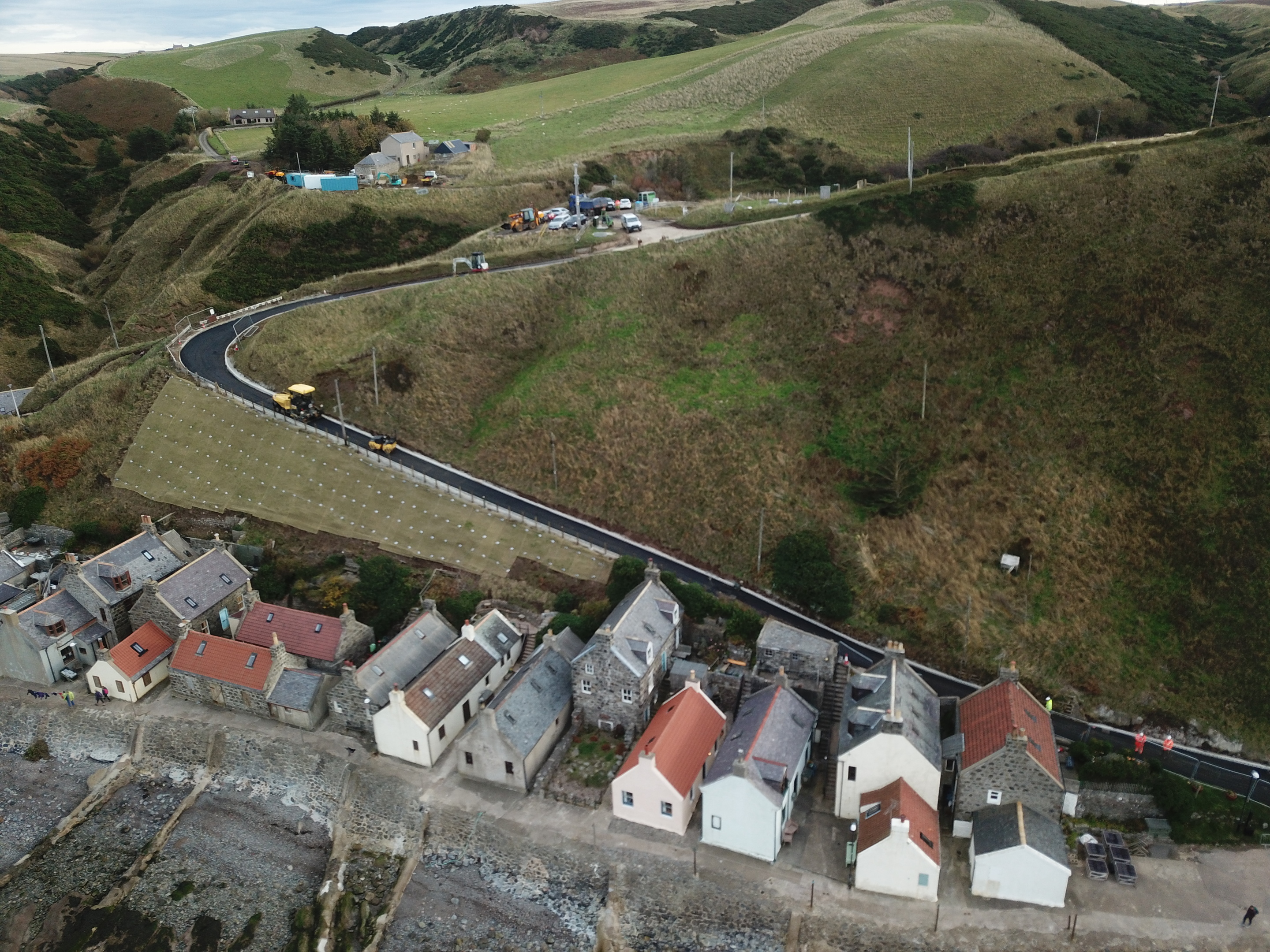 Additional drainage has been built into the slope and the road, to help protect homes and the access road, which has also been fully reconstructed to repair earlier damage caused by the slip.
Aberdeenshire councillors were previously told that if action was not taken there was significant risk of increased cost to deal with a larger slippage in future and the potential for substantial damage to properties.
Chair of Aberdeenshire Council's Infrastructure Committee (ISC), Peter Argyle, said: "This was an extremely difficult and technical situation, requiring specialist expertise and significant sums of money, so I'm very pleased to see it conclude successfully.
"The council is not obliged to carry out this kind of work, but recognised the issues being faced by the community and the potential negative impact on tourism and I'm pleased we've been able to give the community peace of mind into the future."
Chair of the Banff and Buchan Area Committee, Andy Kille, said: "I'm very pleased the council recognised the issues being faced by the communities in Crovie and Gardenstown and was able to offer solutions to their landslips.
"Access to these villages is not only important for those who live and work there, but also for Aberdeenshire's growing tourism industry, being famous all over the world.
"I'm delighted to see Crovie's access road reopen – the quality of the work looks excellent and capable of withstanding the worst of the weather this coast will no doubt throw at it."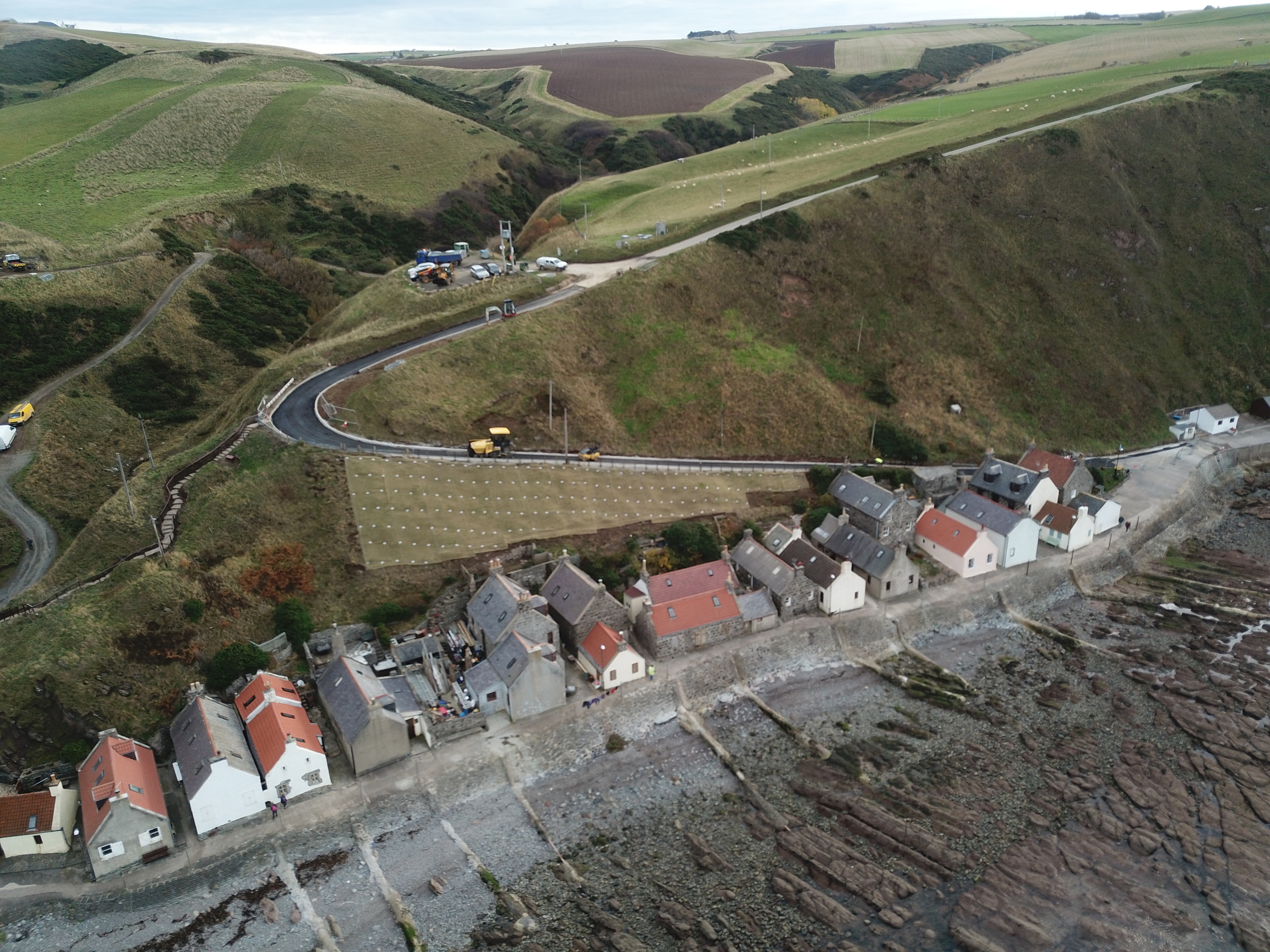 The work was carried out for the council by Geo-Rope Ltd, a geotechnical and rope access company based in Ballachulish.
Completion of the work at Crovie follows a separate project to tackle a landslip in the nearby community of Gardenstown.