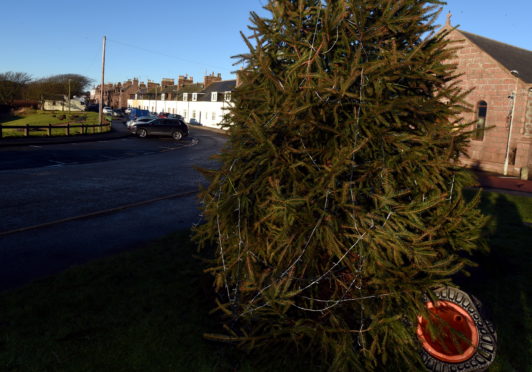 A Christmas tree in a north-east community has been ransacked by vandals who tore the festive lights from its branches.
Fairy lights painstakingly secured to the Cruden Bay village tree by volunteers have been damaged beyond repair in the attack.
After being erected by the Cruden Bay Community Association before a celebratory light switch-on early in December, the tree had been praised by locals who marked it as the "best" and "most vibrant" to date.
---
>> Keep up to date with the latest news with The P&J newsletter
---
Then, on Boxing Day, several people noticed the tree was in darkness.
On closer inspection, they discovered the lights had been yanked from the branches they were tied to and ripped apart, and the cable torn beyond repair.
It was inspected by a member of the Cruden Bay Community Association, Lisa Shearer.
She said: "On arrival back at the village on Boxing Day after being away for Christmas, we noted that the tree was in darkness.
"When we inspected it in the morning, it was clear that the strings of lights has been pulled quite violently resulting in the wires snapping and breaking.
"The tree remains intact, but we have lost all the lights.
"All the strings of lights had been secured quite painstakingly with tie wraps to the branches to allow for the weather conditions and had survived perfectly despite the wild and windy weather just before Christmas.
"You can imagine how disappointed we were to realise that this was deliberate damage."
Cruden Bay local, George Hall, took to social media to express his anger.
He said: "It's disgraceful there are mindless morons in the village who think this sort of behaviour is acceptable.
"Lets hope those who were responsible are traced and dealt with accordingly."
Fiona Scott added: "This was the best tree we have seen in a good few years.
"I don't know what has happened to the village in the last few years. Vandalism, and theft has increased dramatically.
"Those responsible are mindless hooligans."
Another local Rosemary Pittendrigh expressed her sadness.
She said: "I have been involved in community projects for more years than I care to count and something like this really knocks the feet out beneath you.
"I cannot comprehend what goes through anyone's head when they deliberately cause such vandalism – can anyone actually take enjoyment from such a mindless act?"
The police have been asked for a comment.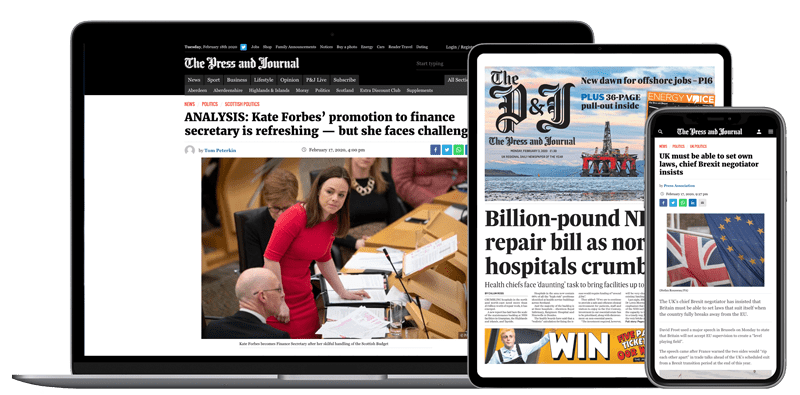 Help support quality local journalism … become a digital subscriber to The Press and Journal
For as little as £5.99 a month you can access all of our content, including Premium articles.
Subscribe