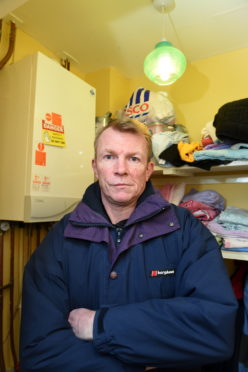 A north-east family claim they have been left without a boiler for a week – with the landlord suggesting they simply use a kettle to wash.
Ricki Taylor and his family have been struggling without heating or hot water in the "freezing cold" for more than a week.
The boiler in their Portsoy property was condemned following an inspection on January 15 and landlords Sanctuary Housing have been accused of being too slow in organising for a new one to be installed.
The 50-year-old said they have been given small heaters to heat up their home, but he is worried about his family's health.
Mr Taylor said: "I'm concerned about my children's health and hygiene.  They are freezing cold.
"My wife phoned them up and asked 'how are my children supposed to have a wash?' and they told her 'got a kettle haven't you?'
"They have been left with three tiny portable heaters and they cannot even bathe because there is no hot water."
Mr Taylor said: "We are just getting no help at all.  This is going to run for two weeks at these two temperatures with two little children.
"It has been -5C here.
"This is making my wife ill.  She has the cold and has suffered an asthma attack.
"The children go to primary school here in Portsoy and they are freezing before they go outside."
Last night Sandy McCutcheon, head of maintenance for Sanctuary, said a new boiler will be fitted today.
He said: "We have apologised to Mrs Taylor for the time taken to replace her boiler and will install a brand new boiler today. "Fan heaters are having to be used in the house and we appreciate these are far from ideal. "We understand Mrs Taylor's frustration and have taken steps to ensure the communication issue that delayed this work does not happen again."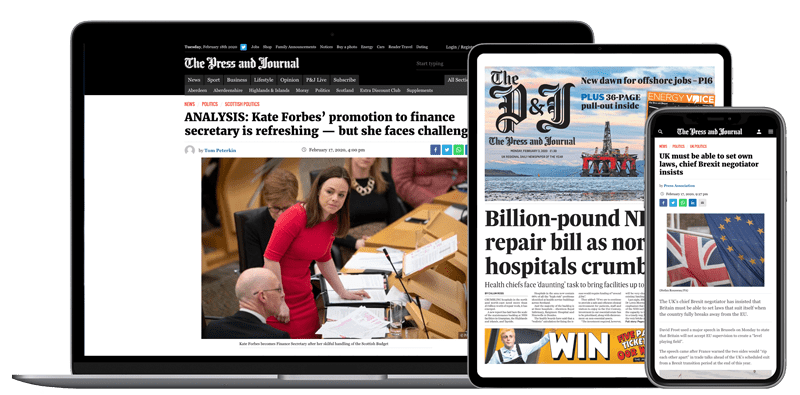 Help support quality local journalism … become a digital subscriber to The Press and Journal
For as little as £5.99 a month you can access all of our content, including Premium articles.
Subscribe