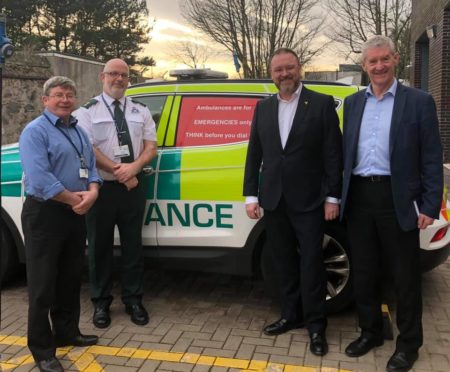 A new emergency response team will be launched in a north-east town after concerns were raised about ambulance cover across the region.
The community responders scheme will be the first of its kind set up in Turriff to help patients waiting for treatment in the area.
It comes on the back of concerns raised about "dire" performance figures relating to the time taken by paramedics to arrive at incidents across parts of the region last year.
Some patients had to wait more than three times the national target time of eight minutes for an ambulance responding to a 999 call.
Figures provided by the Scottish Ambulance Service (SAS) revealed that the average time for an ambulance to respond to a Turriff-based incident was 18 minutes.
It was a similar situation in the Aboyne and Mearns areas where it took an average of 15 minutes for paramedics to reach an emergency or life-threatening incident.
---
>> Keep up to date with the latest news with The P&J newsletter
---
This compared to an average of seven minutes in Peterhead and six minutes and 50 seconds for the whole of Grampian.
In the worst cases crews took 30 minutes to arrive at the scene.
North-east ambulance chiefs held a meeting with politicians this week to discuss  waiting times.
And it was decided that a team of life-saving volunteers would be trained up by the ambulance service so they could reach patients involved in emergencies in the vital first minutes before crews arrived.
Euan Esslemont, head of service for the Scottish Ambulance Service, said: "We held a very productive meeting in Turriff with MSP Peter Chapman, MP David Duguid and councillor Iain Taylor.
"A range of issues were discussed and we agreed to work with the local community to support recruitment and training of new Community First Responders."
MP David Duguid has dealt with several complaints from residents using the emergency service.
He said: "These complaints were backed up by the truly dire performance figures for last year.
"It is totally unacceptable for my constituents in Turriff to have to wait nearly three times as long for an ambulance as those in other towns in the north-east.
"The SAS recognise there is an issue, and some steps have been taken which has led to an improvement in performance."
MSP Peter Chapman added: "The length of time we are talking about could well be the difference between life and death.
"People should not be left at a disadvantage simply because of where they live."
SNP MSP Gillian Martin met with the service last month when efforts to recruit new first responder volunteers were highlighted to her.
She said: "They flagged up their efforts to recruit new volunteers to be trained as First Responders as a mitigation to the situation and I was pleased to hear that through the  Sandpiper Wildcat Project personnel Proficient in CPR and other life saving skills have been recruited.
"The ambulance service in the north-east does have to cover a significantly large area, and it seems that there are difficulties around servicing Turriff with the current arrangement.
"Of course Police Scotland also now have access to defibrillators in their vehicles and can provide CPR and Defibrillation until the ambulance arrives.
"Improvements in the road infrastructure may improve the situation, particularly in Inverurie ambulances responding to first tier emergencies but there may have to be a review of the current ambulance arrangements if the targets continue to be missed."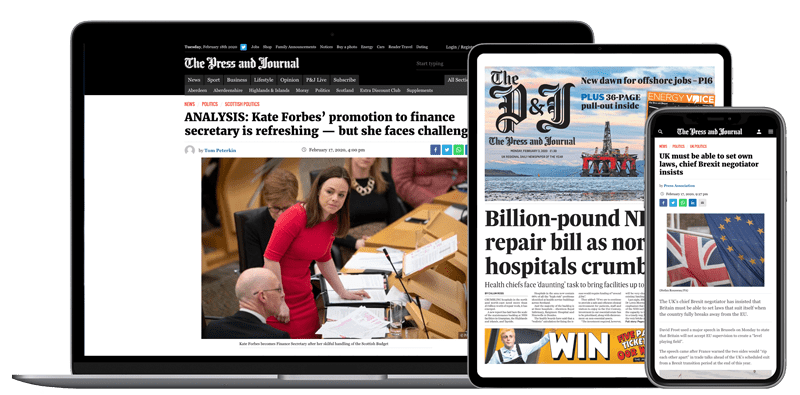 Help support quality local journalism … become a digital subscriber to The Press and Journal
For as little as £5.99 a month you can access all of our content, including Premium articles.
Subscribe