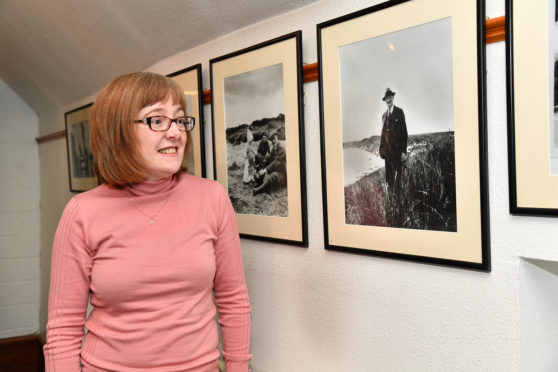 A new exhibition focusing on the lives of the family who once lived in the great house in Aden Country Park opens today.
The Aberdeenshire Farming Museum, which opens today for the first time this year, is showing an exclusive display of photographs, items and letters from the Russell family who owned the Aden estate from 1758 until 1937.
The first Laird of Aden was Alexander Russell of Montcoffer who died in 1798.
Oil paintings of him and his family members, which have not been on public display before, take up the first room, giving visitors a glimpse of the lifestyle the original family had.
An array of black and white prints from the family album dating back from the 1920s, when Aden was under the tenure of Sidney Russell, the eighth and last laird, will also be on show.
Museum development coordinator Fiona Clark curated the exhibit and is delighted it will finally be on show to the public.
She said: "It's really nice seeing it come together.
"The pictures and paintings travelled here from the south of England where the family now stay so it's great to be able to show off the history of the eight lairds of Aden.
"It's really giving the Aberdeenshire Farming Museum more soul as these are the people who were so involved here during the 18th, 19th and early 20th centuries.
"Before we got these pictures and paintings, we had nothing on the family so it's lovely to be able to make that connection.
"The prints in the second room are wonderful – they tell a story as they're from the family photo album so have the wedding, the births of their children and they really paint the last Laird as a family man.
"It's such a rich piece of social heritage I'm so happy it will be on display until October."
The idea for this exhibition arose after a public consultation where it was identified that there was no material on the family who once lived in the house.
Mrs Clark added: "There was that always that hope that we could one day represent the Russell family.
"Now it's here, thanks to the family loaning us the items, we can give that personal touch and bring the stories of these people to life."