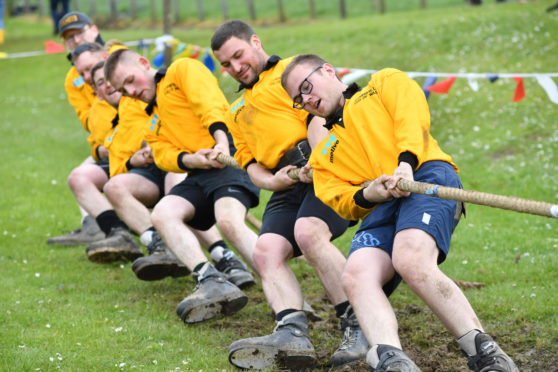 Strongmen, athletes and dancers showed off their talents to the crowds at Cornhill Highland Games at the weekend.
Visitors made their way to the tiny village near Portsoy to cheer on competitors as they took to the field.
The games, now in their 22nd year, are a major draw for the region with visitors from across the world enjoying a day of traditional Scottish sports and Highland dancing displays.
Last night, organisers hailed the event and said they were delighted the sun had shone for them. It was the current committee's second year at the helm, after they stepped in to prevent the cancellation of the event.
Vivien Rae, marketing and PR coordinator for games, said the festivities were a major success with international visitors again in attendance.
She said: "The Cornhill Games Committee are delighted with the success of the day after a second successful year at the helm.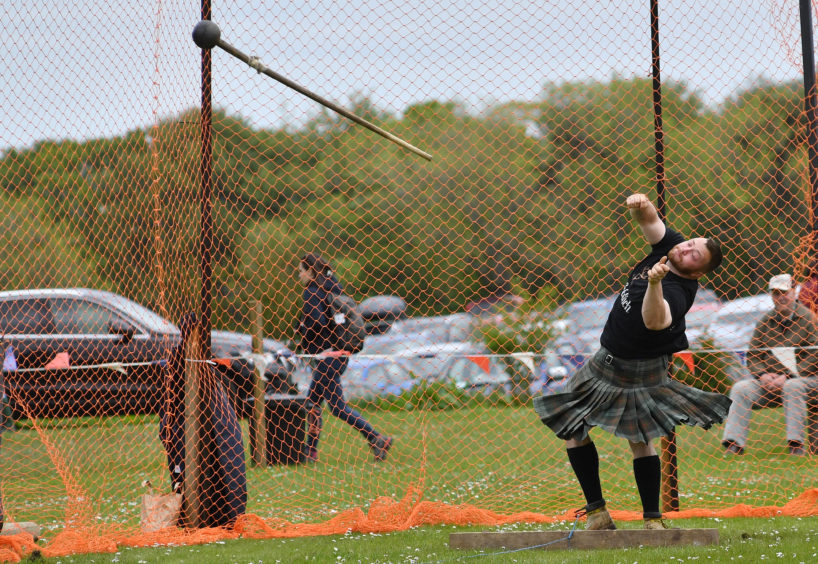 "The weather was kind to us, it remained dry and warm on the day after quite torrential rain the day prior.
"Gate numbers increased again on last year with crowds flocking to enjoy the day.
"It was especially noticeable the number of international visitors who attended the games, an indication of how important Highland Games are on the Scottish event calendar.
"Our thanks go to all our sponsors, supporters and volunteers for making the day a great success."
The Cornhill Highland Games traditionally marks the start of major tourism events in the region which includes the Portsoy Boat Festival.
In 2017, the competition had to be called off after being hit by a freak storm which threw equipment and a first aid tent around the park.
The date has already been set for next year's event. It will take place on Saturday, June 6.
Results
Young Heavies
17-25 Light hammer, light shot, 28lb weight for distance, 42lb weight for height, caber, overall – Murdo Masterson
Open Heavies
Light hammer Scottish Championship, heavy hammer – Murdo Masterton
Light shot, heavy shot – Lukasz Wenta
28lb weight for distance – Jamie Gunn
56lb weight for height, overall – Lukasz Wenta
Tug of War – Cornhill A
Athletics
10k race men – Kevin Ewing
10k race women – Kay McWilliam
Knock Hill Race men – James Espie
Knock Hill race women – Eilidh Campbell
First from Parish – Susan Shand
900m dash, long jump, triple jump, overall – Fraser Macdonald
400m – Ewan Bradley
High jump – Stuart Clark
Road race, girls under 12 – Orla Innes
Road race, girls under 16 – Eilidh Ewen
Road race, boys under 12 – Ryan Fraser
Road race, boys under 16 – Curtis West