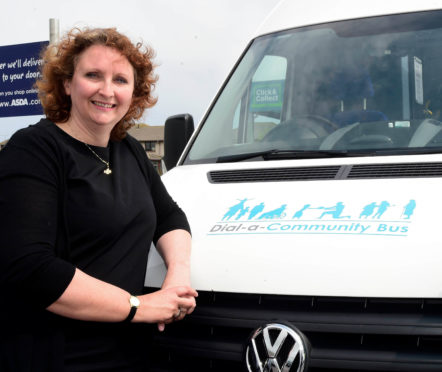 The former boss of a charity dial-a-bus claims she was sacked after she moved cash to help safeguard the organisation.
Rachel Milne claims she was unfairly dismissed from her role as manager of Maud-based Buchan Dial-a-Bus, after almost 20 years, after she was wrongly accused of money laundering by the charity's chairman.
The 50-year-old was the transport charity's general manager until her dismissal for gross misconduct in May 2018.
She has vehemently denied that accusation and told an employment tribunal in Aberdeen she'd found herself in the midst of a dispute among members of the charity's board.
Mrs Milne claimed her decision to authorise the transfer of £10,000 out of the charity's account was to "safeguard" the organisation.
She said the decision had been approved by the Buchan Dial-a-Bus board, but had upset the organisation's chairman, Spencer Critten.
Mrs Milne gave evidence at the hearing in Aberdeen yesterday and said the money was to be used as a loan from Dial-a-Bus to DAB Plus, an arms-length social enterprise which runs transport contracts for both Aberdeen City and Aberdeenshire councils.
Mrs Milne said the move was necessary to show DAB Plus had enough in the bank to operate and was therefore suitable to be awarded licences.
The loan was moved from Dial-a-Bus to the social enterprise on March 26 last year.
Mrs Milne told the hearing that chairman Spencer Critten "disagreed" with the idea and two other board members had to convince him it was a good idea.
The loan was then moved back into the original account two months later so the charity did not fall foul of the traffic commissioner
A £10,000 management fee was paid by the charity when the loan came back.
Mrs Milne, who asked charity finance officer Jane Fraser to make the transfer, said she later received an email from Mr Critten accusing her of money laundering.
It was an accusation she strenuously denied during yesterday's proceedings.
Mrs Milne said: "This money didn't go anywhere near my account. I benefitted in no way from this.
"I was doing what the board wanted me to do in order to safeguard the charity."
Miss Fraser told Isabel Buckle, who was representing Dial-a-Bus, that she felt like a "piggy in the middle" when dealing with Mrs Milne and Mr Critten.
She said any charity transactions above £5,000 would have to be approved by a board member.
Miss Fraser said: "We normally get these signed and she gave me the minutes of the meeting as proof of this.
"I forwarded the email to Spencer and Mrs Milne wasn't very happy that I had asked for authorisation.
"I felt like a piggy in the middle."
Mrs Milne is seeking compensation from the charity.  The tribunal continues.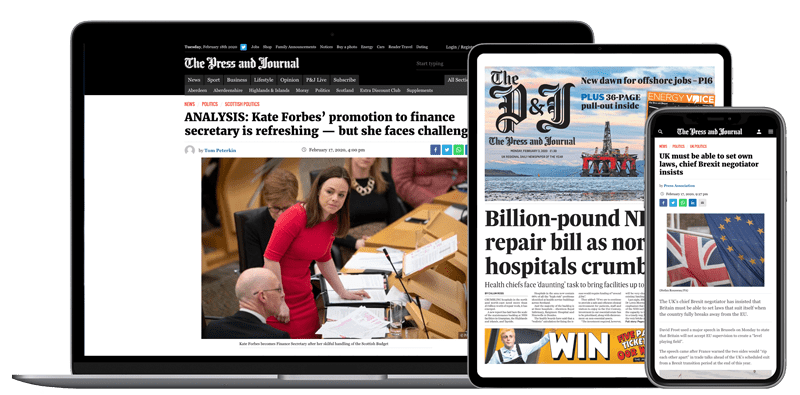 Help support quality local journalism … become a digital subscriber to The Press and Journal
For as little as £5.99 a month you can access all of our content, including Premium articles.
Subscribe