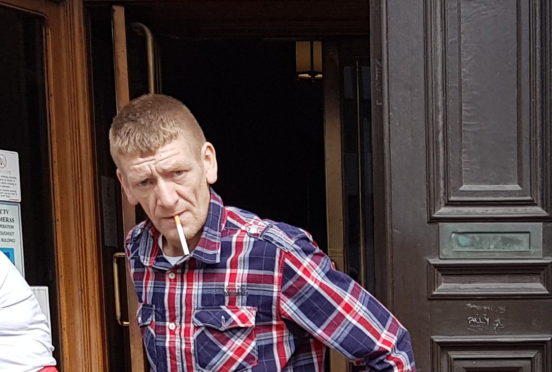 Undercover police officers arrested a drug dealer who had stashed cocaine worth £9,000 in a Lucozade bottle as part of a clampdown on crime in the north-east.
Alastair Garden, from Fraserburgh, and Ben Wiseman, from Peterhead, appeared separately at Aberdeen Sheriff Court yesterday having both been snared as part of the same operation.
Both men were arrested after selling Class A substances to police officers who had duped the dealers into believing they were drug users.
Garden, of Academy Road in Fraserburgh, sold them heroin and cocaine at various locations throughout the town between June and August last year.
The court heard that when officers eventually seized drugs from the 45-year-old, they discovered cocaine worth £9,000 had been stashed in a Lucozade bottle.
Sentence was deferred on Garden until next month, while social work reports are prepared to determine whether he could be put on a curfew rather than being sent to jail.
Police posing as buyers bought the same drugs from Wiseman, 31, at three addresses in Peterhead in July last year.
Both later admitted being concerned in the supply of diamorphine and cocaine.
Sheriff Morag McLaughlin sentenced Wiseman, of King Street in Peterhead, to 10 months in prison.
His solicitor Sam Milligan said his client had been "exploited" by high-level drug dealers to sell substances on their behalf.
But Mr Milligan said his client had made himself the target for such a ploy "as a result of his own self-imposed choices".
Mr Milligan added the offences were "at the lower end" of the drug dealing Operation Corner tackled.
The sheriff admitted Wiseman was also a "victim", having been involved in drugs offences for more than 10 years.
The men were arrested as part of Operation Corner, a crackdown on predominantly English organised crime groups targeting the region to sell drugs.
The force has focused on out-of-town gangs who have enlisted vulnerable local people to sell drugs in a scheme known as "county lines".
Merseyside gangs running deadly payloads of drugs into the north-east
Detective Inspector George Nixon yesterday hailed the success of the crackdown in getting drugs off the street in north-east towns and thanked locals who had helped.
He said: "The ultimate aim of Operation Corner is to focus on the activities of those involved in serious and organised crime at all levels, particularly drug dealers who are travelling to the north-east to exploit vulnerable people for their own financial gain.
"Tackling drug misuse is not just about the police putting doors in and executing warrants though.
"Whilst this is an important part of disrupting the supply, we must also address the wider issues that bring about drug abuse in the first place.
"The success of operations like Corner, and subsequently securing convictions in court, is only possible thanks to the support we receive from the public and we continue to urge anyone who has information about the supply of drugs to contact the police."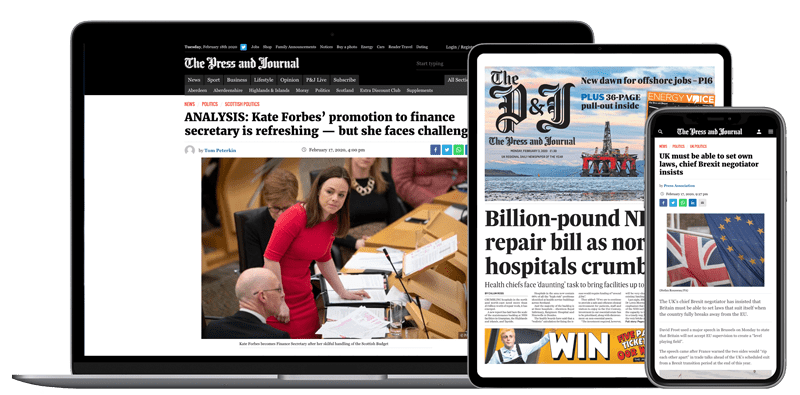 Help support quality local journalism … become a digital subscriber to The Press and Journal
For as little as £5.99 a month you can access all of our content, including Premium articles.
Subscribe