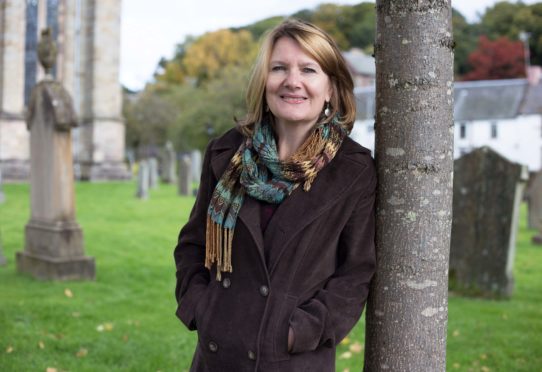 Youngsters at four schools have been paired with some of Scotland's top writers in an effort to ignite a love for reading.
Slains Primary, near Collieston, Lossiemouth High School, Croy Primary in Inverness and Stronsay Junior High in Orkney are among the 10 schools selected to receive fully-funded author residencies as part of a Scottish Book Trust initiative.
Storyteller Alex Nye, who won a Scottish Children's Book Award in 2007 for her novel Chill, will become author in residence at Slains.
She will be working with the school pupils to engage and inspire pupils in 12 sessions that will run across the 2019-20 school year.
She said: "I'm very excited at the prospect of sharing ideas and exploring creative possibilities with the pupils and teachers of Slains Primary School during this residency.
"Atmosphere, setting, spooky images and sounds… where will it take us?"
The author link-ups are part of the Live Literature School Residencies Programme, funded by the Walter Scott Giving Group and delivered by the Scottish Book Trust.
The charity aims to change lives through reading and writing.
Teacher Conor Meehan said: "The impact of this residency will be far reaching in terms of the effect it will have on the students learning, as well as reigniting a rich history of storytelling that existed in the community.
"We are thrilled to have such a special opportunity and have already read one our resident author's books."
Poet and playwright Hamish MacDonald will be working with pupils at Lossiemouth High while his counterpart Skye Loneraga will be based at Croy Primary.
Poet and writer Josephine Giles hopes to inspire pupils at Stronsay Junior High School in Orkney.
Schools nationwide were encouraged to apply for the programme for the chance to have a professional author to inspire its pupils.
When the residencies finish in Easter next year, each school's project will be showcased on the Scottish Book Trust's website.
As well as an author residency, the successful schools have also been awarded £500 resources grants.