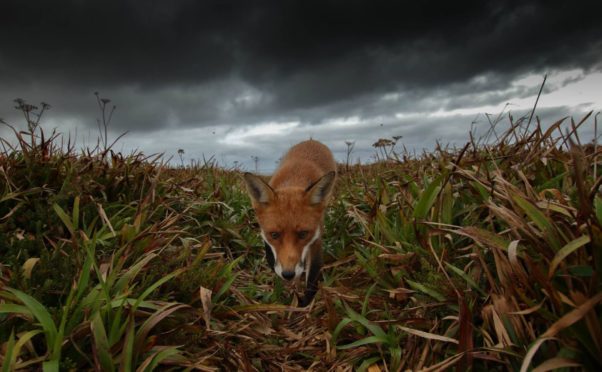 The unlikely bond a pair of north-east photographers have formed with an orphaned fox club might sound like something from a Disney movie.
But the story of how the "adopted" predator was saved from perishing in the wild, and taught to flourish, is an example of the truth proving stranger than fiction.
Nature photographers Peter Lewis and Mark Strachan first stumbled upon Black Paws, a female cub, in June when she and two siblings were being looked after by their mother.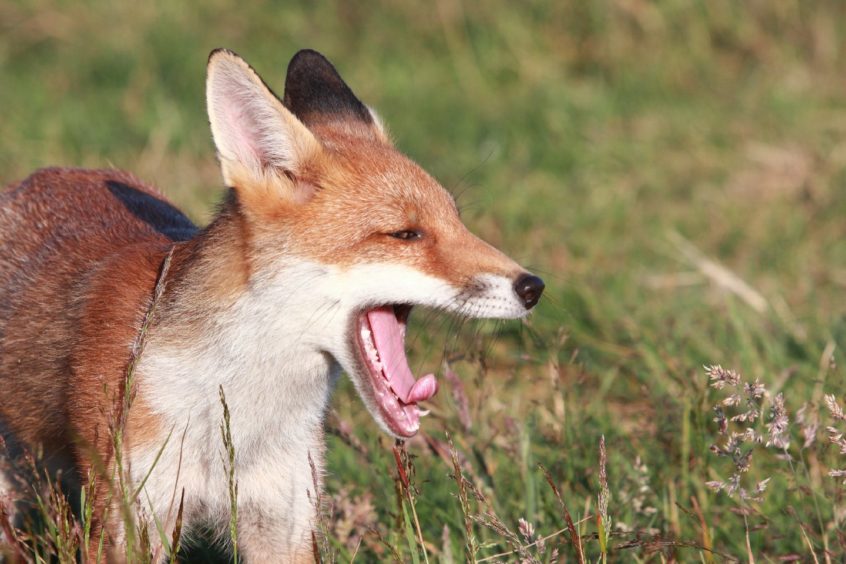 When they discovered an older female, thought to be the mother, had been run over near the den they decided to take in the cubs to save them from certain death in the wild.
Soon enough, the other two moved on – but Black Paws decided she quite liked her new living arrangement, and stuck about.
However, Mr Lewis and Mr Strachan were determined to ensure the animal did not become too domesticated before releasing her.
They could regularly be found teaching the vixen to hunt by running through fields trailing a piece of meat on a string while she gave chase.
Mr Lewis explained that the duo had been snapping images of kestrels near Cruden Bay last June when they were told about the den.
He said: "We went to an area where the cubs were supposed to be and sat for a few minutes and, sure enough, there were three there.
"My friend, who had always wanted to photograph foxes in the wild, had his chance and boy did he take it."
The pair decided to keep the location of the den a secret to avoid it becoming overrun with people eager to glimpse the cubs.
And they identified the "drop sites" where the animals' mother left food for her animals around nearby gorse.
In July, Mr Lewis found what he assumed to be the mother lying dead by the side of the road.
He added: "After speaking to my friends, who are always at hand with me on our photography trips, it was agreed that we would feed them rather than have them taken away to a sanctuary."
When they were feeding the foxes, one appeared to be more outgoing than the other two.
The other cubs moved on but Black Paws was content to stay.
Mr Lewis said: "This has been one of the best wildlife moments for my friends and I, as we have raised her and taught her how to be a fox as much as we could.
"We would run along a field with a piece of meat on a string and have her chase it to teach her to hunt. The past six months have been incredible watching her grow up."
Mr Lewis said Black Paws is now "flourishing" in her own territory.