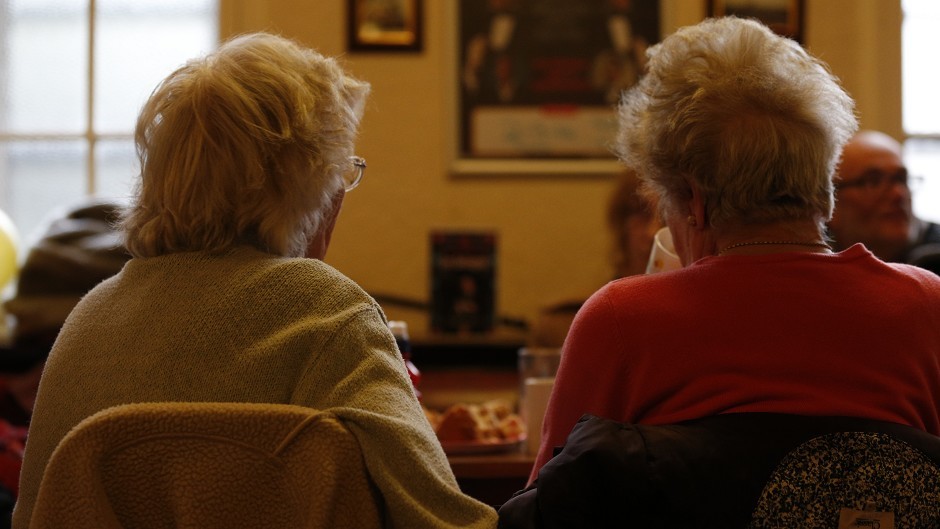 The head of a leading charity for older people last night demanded assurances that the elderly will have "fair and equal" access to life-saving medical treatment.
Responding to figures revealing that a quarter of all Scottish coronavirus deaths have occurred in care homes, Age Scotland chief executive Brian Sloan issued a call for action.
Mr Sloan said: "The fear we have had over the past few weeks, about the impact this is having on some of the people most at risk, has now sadly become a reality.
"No age group is immune but these grim figures highlight once again the devastating effect that this virus has on the lives of older people."
The charity chief believes it is now "more important that older people know their lives matter".
He added: "We must have assurances that care home residents have fair and equal access to medical treatment.
"Decisions about treatment should be made on a case-by-case basis, through open discussions with doctors, patients, their families and other healthcare professionals and not by broad assumptions."
The charity is calling for more widespread testing for everyone who needs it, whether they work in a hospital, care home or community setting.
Mr Sloan said: "Unfortunately we expect more older residents of care homes in Scotland will die in the coming days, weeks and months as a result of coronavirus.
"Care homes are close-knit communities where staff and residents love and care for one another, never more so than now when family members cannot visit their loves ones.
"Older residents and their carers deserve our full support as they navigate this difficult path ahead."
The chief executive also issued a plea for care home staff to be given "robust protection equipment" to keep themselves and their residents safe from infection.
Mr Sloan said: "They should never be expected to work in an unsafe environment."