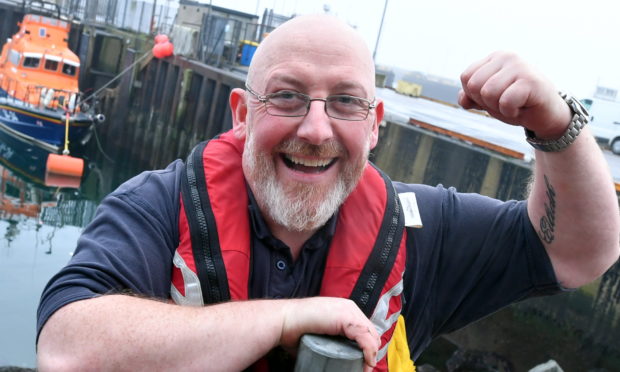 A north-east coxswain has raised more than £2,000 for the RNLI with a 600-tonne weightlifting challenge.
Fraserburgh RNLI's Vic Sutherland will use the hard-earned cash to purchase PPE gear for the volunteer crew.
Mr Sutherland started the challenge in January with the intention of lifting the combined weight of the five types of active lifeboats used by the life-saving charity – a total of 135 tonnes.
However as the support and donations continued to rise, Mr Sutherland continued to push himself and raised his lifting target to 600 tonnes by adding 19 of the heaviest all weather lifeboats from previous classes to his challenge.
He said: "At the start I was aiming to raise a tenner a tonne but I decided to push myself with how well it was going.
"It took 43 work outs to complete and on average I was lifting 13.6 tonne every session. In total I managed to lift 602 tonnes which was over the new target that I'd set for myself."
Mr Sutherland started the workouts at the Broch Iron Gym where he had the support of his strongmen training friends, David Gray, Keith Walker and Willie Wright.  After lockdown was announced he continued his challenge from home where his eldest daughter Eilidh  joined him.
Mr Sutherland has received donations for his challenge from people in Shetland and the USA. He said: "I'm absolutely over the moon with the support  I've received with this one, I can't thank everyone enough for the kind donations.
"The RNLI is very well supported in Fraserburgh and donations varied from £5 up to £400."
When lockdown restrictions are lifted, Mr Sutherland hopes there will be a weight lifting medley at the Fraserburgh life boat station. He said: "Originally I talked about lifting the final few kilos at the station and this is something I'm still keen for us to do at a later date."
The fundraising page is still open for donations until this weekend via Paypal vicsuds24@btinternet.com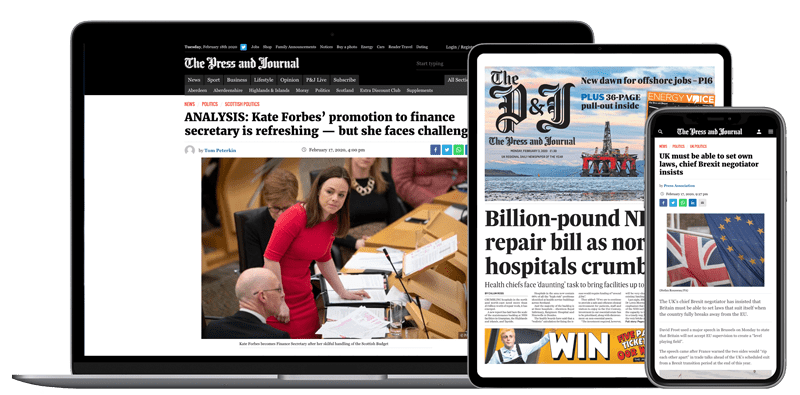 Help support quality local journalism … become a digital subscriber to The Press and Journal
For as little as £5.99 a month you can access all of our content, including Premium articles.
Subscribe