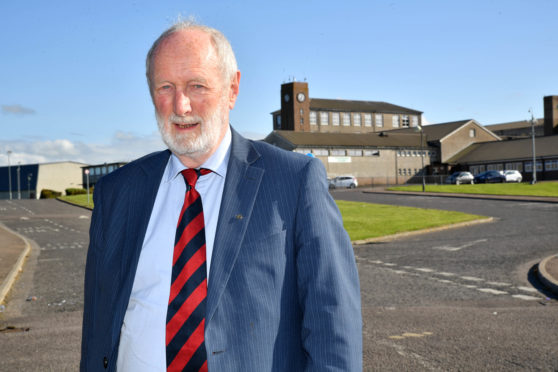 A secondary school plagued by tardiness has encouraged pupils to turn over a new leaf after introducing a "late gate".
Fraserburgh Academy started using the scheme in January in an effort to tackle chronic pupil lateness.
The school's first bell of the day rings at 8.36am, followed by a second at 8.40am that signals the start of registration.
Any pupil who arrives at school after that second bell can now only enter the building through the main office – and has to sign in.
Last year it was found that, on average, a full 9% of  pupils at the school were late on a daily basis.
That was reduced to 4.48% of pupils – equating to 50 students – during an eight-day trial in December.
The scheme was introduced as a permanent measure in January and since then the average number of pupils running late has halved from the original high – with an average of 4.5% of students late each day.
Local councillor Doreen Mair said that late gate had been "an excellent innovation by the school" and one that "has obviously had the desired effect".
---
>> Keep up to date with the latest news with The P&J newsletter
---
"Persistent lateness is not only detrimental to the education of the pupil themselves but also a disruption to the teaching of the class as a whole," she said.
"It has also proven that children can and will respond positively to such initiatives and accept responsibility for their attendance, which will hold them in good stead in any future career."
Councillor Charles Buchan echoed those sentiments and, as a retired teacher of the school, added: "When pupils are late for the first lesson, they obviously have missed the introduction and the context of the work they have to do.
"It also disrupts the teacher's planning, as he or she has to go over things again with the latecomer so I'm really glad the initiative has helped reduce late-coming."
The number of pupils persistently late has decreased by 65% in the six months the late gate has been running  – down from 54 pupils in December to 19 in May.
Councillor Brian Topping said there had been "encouraging improvement".
He said: "As we are all aware, there can be situations that crop up from time-to-time that you have little or no control over, which can unfortunately make someone late, but pupils and parents should ensure they are punctual for school."
The school has also reported an impact on pupil time management skills in general.
A spokeswoman for Fraserburgh Academy said: "Working in partnership with parents we operate a proactive solution for pupils who are late to school, which has had a very positive impact on lateness and punctuality.
"Lateness across the school has been reduced by 50%, with persistent lateness reduced even further.
"This, along with our breakfast club, creates a positive start to the day for all our learners."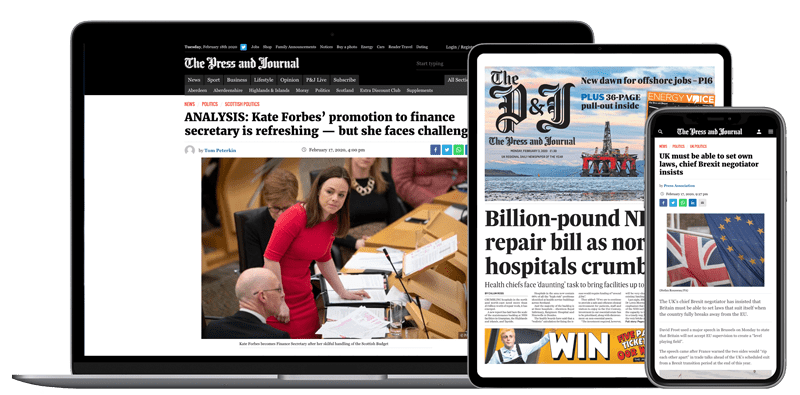 Help support quality local journalism … become a digital subscriber to The Press and Journal
For as little as £5.99 a month you can access all of our content, including Premium articles.
Subscribe