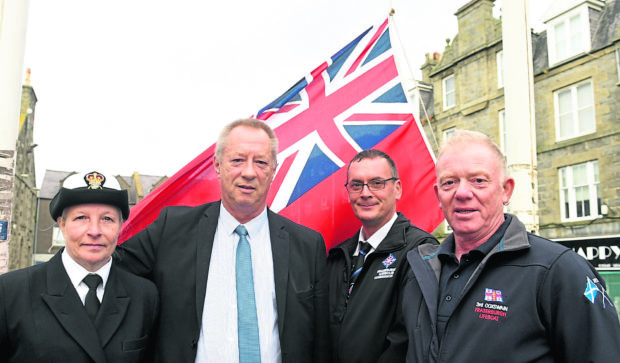 The Red Ensign has been raised in Fraserburgh to honour seafarers from World Wars and modern mariners who brave the waves.
As a means of commemorating the week of Merchant Navy Day, the flag of the UK Merchant Navy has been flown in Saltoun Square.
Known affectionately as the Red Duster, the flag and day provide an opportunity to celebrate the significance of modern-day merchant seafarers who are responsible for 95% of the UK's imports, in addition to pay tribute to the myriad men and women who were in the Navy during the World Wars.
HRH The Earl of Wessex delivered a heartfelt message about the efforts of those who have served with distinction in past conflicts or regularly embark on sea voyages nowadays, often in precarious and challenging conditions.
He said: "On this Merchant Navy Day, I very much hope you will support this campaign by Seafarers UK to remember the sacrifices, salute the courage and support the future of the often unsung personnel of our Merchant Navy.
"Too often, they are the forgotten or invisible service. By raising the Red Ensign, you will ensure that at least on this day they are remembered.
"Your act will mean so much to their families and to the retired, but most especially to those at sea."
Four local councillors gathered along with the Fraserburgh Sea Cadets and the Salvation Army to watch the raising of the Red Ensign.
Cllr Andy Kille said: "Merchant Navy Day provides the perfect opportunity for us all to demonstrate our support and to give our sincere thanks to all those seafarers who have served our nation with such dedication since international trade began.
"Tragically, two World Wars claimed the lives of so many of those brave crews and by flying the Red Ensign we remember all those who made the ultimate sacrifice.
"In remembering them, we also recognise the commitment and determination of many local men and women here in Fraserburgh today who serve in the coastguard, the RNLI and those who are called to the sea every day of their working lives."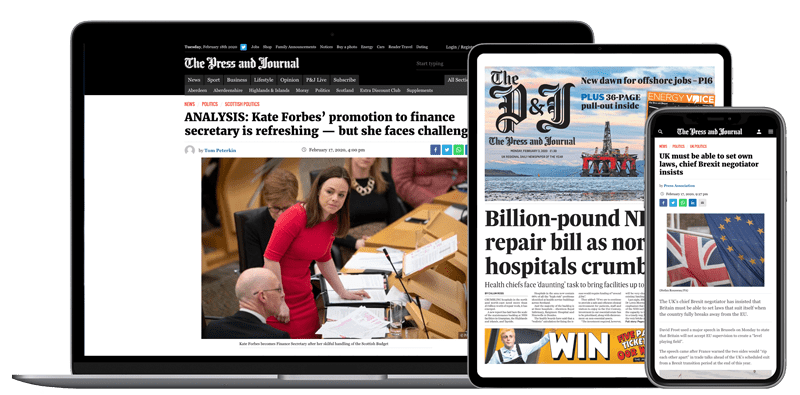 Help support quality local journalism … become a digital subscriber to The Press and Journal
For as little as £5.99 a month you can access all of our content, including Premium articles.
Subscribe