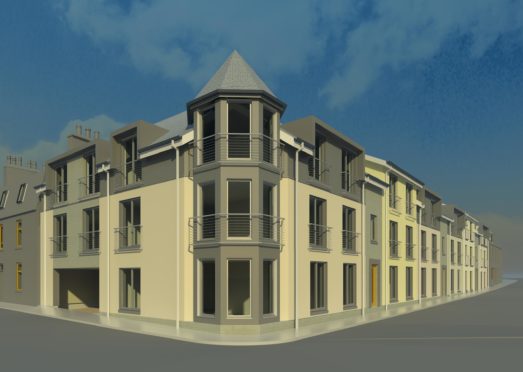 Contractors are being urged to bid for the chance to build more than 30 affordable homes which will "make a big difference" to a north-east town.
Grampian Housing Association (GHA) has put out the project for Cross Street in Fraserburgh out to tender.
A total of 35 flats will be built in a three-storey block.
A spokeswoman for GHA said: "Grampian Housing Association is committed to town centre regeneration in Aberdeenshire so this is an important development for us.
"Fraserburgh is also one of Aberdeenshire Council's priority areas for housing in its rural housing market area. It is therefore good to be able to bring this site, which was a former petrol station, back into use for affordable housing.
"Given the housing need in the area, we expect there to be high demand for the properties. By providing housing in the town centre the development is also helping to sustain the local economy."
The flats will be a mix of one and two-bedroom apartments. There will also be eight of the ground floor properties will be wheelchair accessible.
Councillor Charles Buchan said: "I feel really positive about this development as there is very much a need for more affordable housing in Fraserburgh and there are lots of people currently on a waiting list.
"I think this is a big step forward and it will definitely make a big difference. Moving forward, I hope it all goes smoothly."
Councillor Brian Topping welcomed the move and said it would be a "big improvement" as more housing is desperately needed in the area.