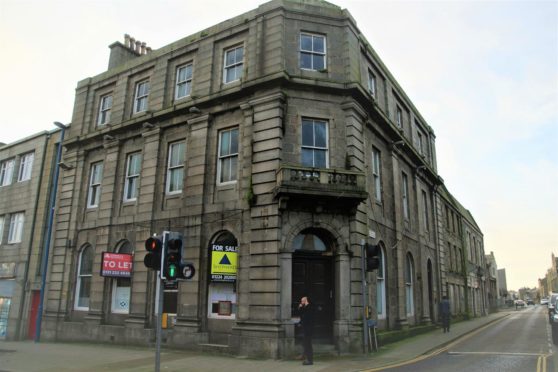 A derelict Fraserburgh bank is to gain a new lease of life as part of a £1 million hotel redevelopment project.
It is hoped the new town centre hotel – as yet unnamed – will be up and running next year, with final completion expected in 2022.
The refurbishment of the former Clydesdale Bank building on Broad Street will be part of a second phase extension to the project to provide additional bedrooms and bar and restaurant space.
Once completed the hotel, on the town's Mid Street, will offer space for up to 40 guests.
The development plan, which is being led by the North East Scotland Preservation Trust, will cost up to £1.3 million, with the extension plans estimated at £124,000.
Paul Higson, the trust's project manager, said the refurbishment of the bank would be "very important to the history of Fraserburgh and the town centre".
"The building had been sitting empty since the bank closed a few years ago and the condition of the building had deteriorated surprisingly quickly," he said.
"The Aberdeenshire Town Centre grant funding money we were awarded included some money to do some essential repairs, which we carried out.
"The intention is to expand the hotel we're developing in the adjacent building, which is under construction at the moment."
The trust is now looking to appoint an architect and design team to take forward the conversion of the former Clydesdale Bank at 34 Broad Street into an extension to meet the hotel construction already underway at 5 – 13 Mid Street.
Mr Higson, who is still seeking funding to deliver the hotel extension portion of the project, said the it is "vitally important" to rejuvenate disused buildings in Fraserburgh to create employment and encourage people back to the town centre.
He added: "It's bringing a disused building back into productive use.
"There is a shortage of hotel accommodation in Fraserburgh, so it will address that issue, while creating jobs for young people in the hospitality industry.
"It is hoped it will also increase footfall in the town centre, which is really important."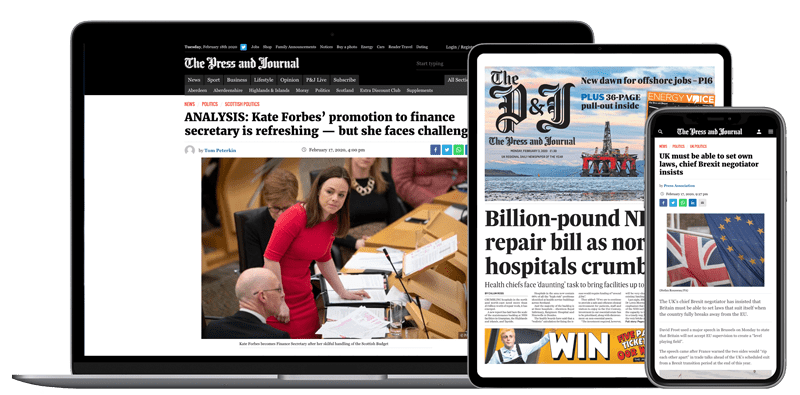 Help support quality local journalism … become a digital subscriber to The Press and Journal
For as little as £5.99 a month you can access all of our content, including Premium articles.
Subscribe