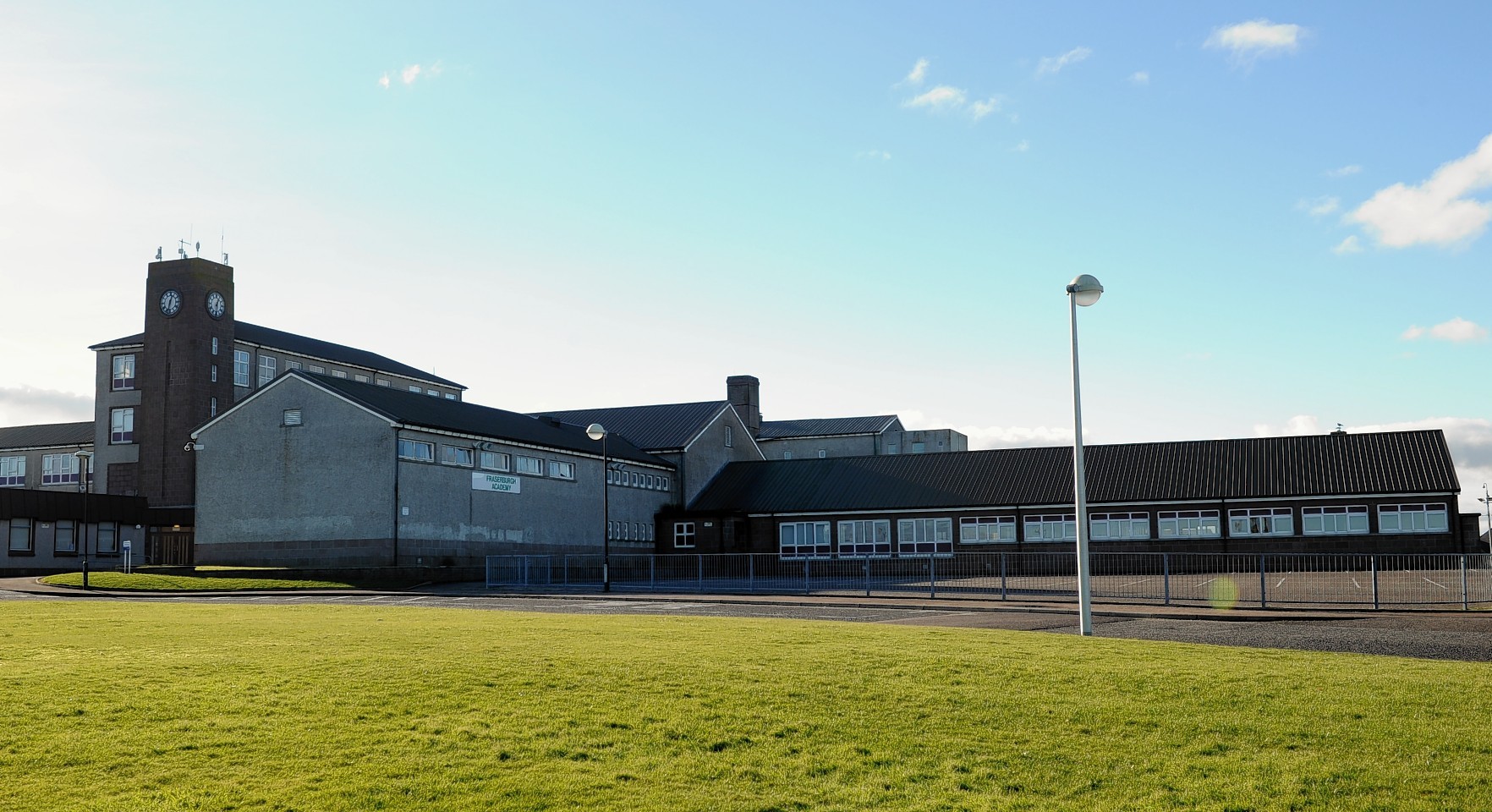 A teenage boy has been charged by police after he took a knife into one of the north-east's biggest secondary schools.
The incident happened at Fraserburgh Academy's Dennyduff Road site – just days after a youth was convicted of stabbing schoolboy Bailey Gwynne to death.
No one was injured and police and the local authority took "swift action" against the student after the matter was reported to teachers.
It is understood the weapon involved was a box cutter with a serrated blade.
The pupil was an older teenager.
Last night Aberdeenshire Council's head of secondary education, Vincent Docherty, said the issue was being treated "very seriously given recent incidents in schools".
"We are working closely with colleagues in Police Scotland in relation to an incident involving an offensive weapon being brought into Fraserburgh Academy," Mr Docherty said.
"Swift action was taken by the school, no one was harmed and the matter is being investigated."
The education chief said a series of assemblies were held with police officers before Christmas to "reinforce the message that it is against the law to carry a weapon".
"The safety of every pupil and member of staff within Aberdeenshire schools is of paramount importance," he added.
"Whilst these incidents are rare, as the majority of our pupils are well behaved, we are not complacent.
"Any behaviour that threatens the safety of our school communities will not be tolerated."
A police spokeswoman said: "Following an incident on Wednesday, March 9, Police Scotland can confirm that a pupil has been charged."
Last week, The Press and Journal revealed a 10-year-old boy had been caught with a knife at a primary school in the Fraserburgh area.
And earlier this week it emerged a young boy had been found with a knife at a primary school in Aberdeen.
Both youngsters have been charged by police.
Fraserburgh councillor Ian Tait said last night that action was needed to combat the "epidemic" of knives and weapons in schools.
He said: "I'm really very concerned to hear this. Anyone carrying a weapon is creating a situation that is totally unacceptable.
"Parents will be very unhappy to hear that this has happened – it seems to be an epidemic that's going across Aberdeenshire's schools.
"We have to take this very seriously and try to prevent. It needs to be instilled into pupils that it is totally unacceptable to have a knife or any dangerous weapon with them."
Mr Tait said lives could be irreversibly changed by weapons carried into the classroom, either through violence or criminal proceedings.
"It's not part of a teacher's job to act in the role of a police officer – parents must sit their children down and tell them as well."
The Independent councillor added: "When pupils carry knives into school it doesn't just put fellow pupils at risk, there's a danger to all the staff as well. If somebody loses their rag they could stab anybody."
Fellow north-east councillor and local businessman Hamish Partridge, who has two children who attend Fraserburgh Academy, echoed those concerns but urged fellow parents not to panic.
"Both my kids are at the academy but I have no concerns with them being there," Mr Partridge said.
"It is a safe school. The authorities reacted to it as they should and took the appropriate action.
"We have to take any report seriously and that is to make sure our kids are safe at school, as well as staff."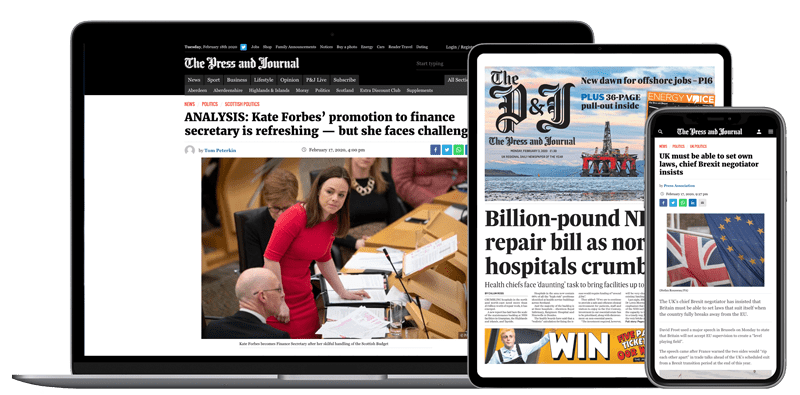 Help support quality local journalism … become a digital subscriber to The Press and Journal
For as little as £5.99 a month you can access all of our content, including Premium articles.
Subscribe