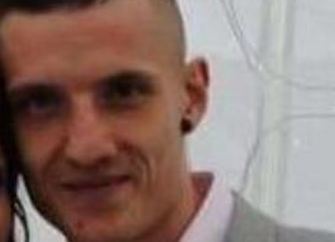 A north-east barber has been locked up after being convicted of having sex with a 14-year-old girl.
Colin Brown said he could not recall the incident, which took place at his home in Peterhead in the early hours of Sunday, September 11, last year.
But when presented with damning DNA evidence, he had no choice but to confess his guilt to police officers.
The 22-year-old was jailed for 16 months when he appeared at Aberdeen Sheriff Court yesterday.
His solicitor, Iain Hingston, stressed there was no indication the sexual encounter was not consensual.
And he said his client's promising hairdressing career had been left in tatters after he was placed on remand on Tuesday, August 1.
Mr Hingston said: "Regrettably, it remains his position that he doesn't remember what happened.
"DNA evidence, combined with an audio recording taken by one of the complainer's friends, convinced him that it must have taken place.
"He was working full-time until being placed on remand, and had been due to take over a premises to run his own barber shop."
Mr Hingston said spending time behind bars had been "considerably sobering" for his client and pleaded with Sheriff Graeme Napier to spare him a custodial sentence.
Sheriff Napier ordered him to spend more than a year in jail.
He told Brown: "I think it is quite obvious you know it is unlawful to have sex with somebody younger than 16.
"The troubling thing is that you don't seem to have any empathy for the victim, she was 14 and there was an age gap of eight years."
People who attended court to support Brown held their heads in their hands as the sentence was read out.