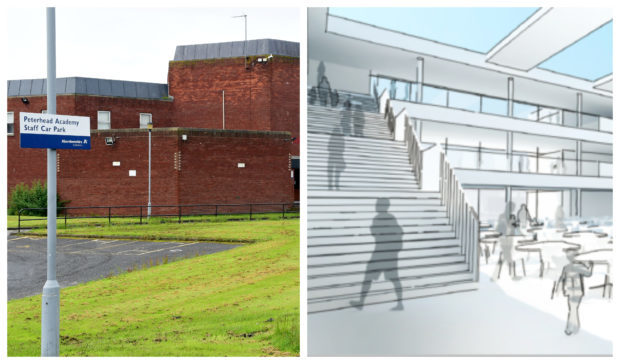 Councillors will discuss a raft of improvements for a north-east secondary school next week.
Plans for a new £71 million Peterhead Community Campus are progressing, but in the meantime urgent repairs are required on the existing building.
Repairs are needed on the roof, drainage, electrical system and ceilings to keep the school open.
Members of the Buchan area committee will privately discuss the maintenance programme in private next week.
A business case for the new school was approved earlier this year, and it expected to be completed between 2023 and 2028 – although the location is yet to be agreed.
Peterhead North and Rattray councillor Alan Buchan had previously tried to bring the spending for the community campus project forward into the next financial year but was ultimately unsuccessful.
Last night, he claimed the potential repairs will set back the community campus project by a decade.
Mr Buchan said: "This is putting the new academy at least ten years away if not more.
"We are having to do these repairs to Peterhead Academy because they pushed the building of the new academy so far into the future.
"There is now a remote possibility we won't get a new school for a generation.
"Are we going to end up just patching up the academy?"
Allan Whyte, the council's property and facilities chief, said the local authority is still working on plans for the community campus project.
He said the maintenance on the current Prince Street building would "bridge the gap" ahead of any move to a new base.
Mr Whyte said: "We are continuing to develop plans for a new community campus in Peterhead, as agreed by full council.
"But we have listened to parents and school staff and recognise the need for general maintenance on the existing school buildings to bridge the gap before the new campus is complete."
The Buchan area committee will hold talks on the repairs when they meet on Tuesday.
They will be held in private due to "financial considerations".
Aberdeenshire Council gave officials the go ahead to begin a business case for the community campus in February.
Local authority leader Jim Gifford said the "process" of finding a location for the super school would begin then.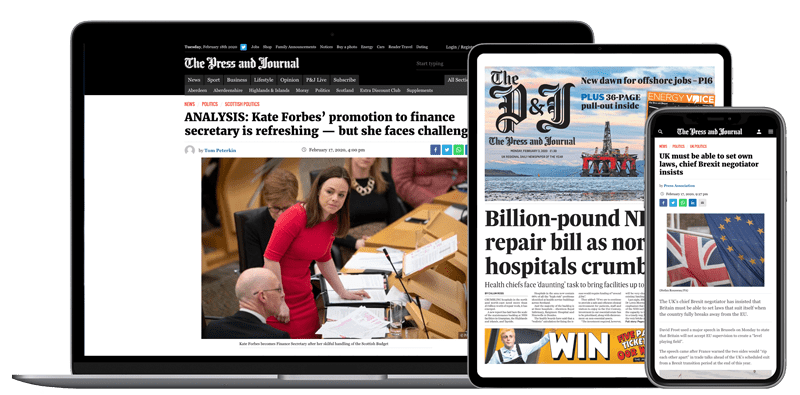 Help support quality local journalism … become a digital subscriber to The Press and Journal
For as little as £5.99 a month you can access all of our content, including Premium articles.
Subscribe