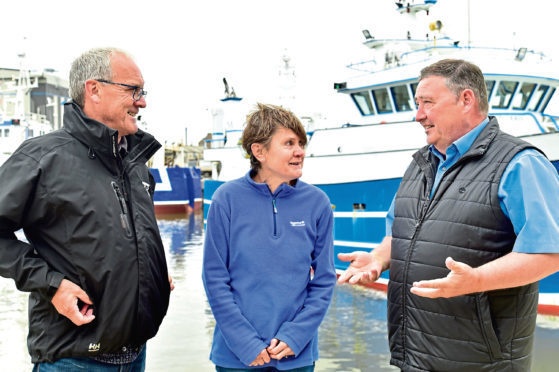 A furore over Scottish haddock may be about to reignite despite efforts to build bridges between the two sides in Peterhead yesterday.
Tensions were running high after the Marine Conservation Society (MCS) demoted the staple of Scottish fish suppers from its "green" listing in its Good Fish Guide last year, advising consumers to avoid the species due to poor stock levels.
MCS was warned it could face legal action over its controversial haddock move, while the Scottish Fishermen's Federation (SFF) called for a retraction of the "false" claims.
Yesterday, Good Fish Guide programme manager Bernadette Clarke and MCS fisheries scientist Beverley O'Kane were invited to the new Peterhead Fish Market.
Representatives from the SFF, the Scottish Seafood Association (SSA) and other industry bodies are keen to work with MCS to make its sure ratings are accurate and kept up to date.
But with MCS due to publish its next Good Fish Guide in September, and international scientists having already called for a 27% in North Sea haddock quota next year, the truce may not last long.
Last night, an MCS spokesman said the organisation could have done more to recognise the Scottish industry's efforts to conserve stocks – but it stood by its haddock ratings.
"We want to improve links to the industry," Ms O'Kane said at yesterday's meeting, adding: "It's important to have discussions like this so that our Good Fish Guide ratings can be decided using information you (fishers) have which can be incorporated.
"We want to see more links between fishermen, the organisation and consumers."
Ms Clarke said: "We do recognise that in the north-east there are huge improvements. Ratings aren't just good or bad.
"Ratings reflect the sustainability, stock, management and environmental impact of the method used to catch or farm the fish.
"We want to ensure that people with expertise can contribute to the quality of the ratings by giving us information."
SSA chief executive Jimmy Buchan said: "Instead of exchanging our thoughts on social media, we invited them to come and visit the market and show them our new and impressive facilities.
"The idea is that this meeting today will build bridges and help both sides understand each other better.
"The comments made last year had a big effect on business that we are still fighting.
"I think this discussion has been good as we've come together and found that collaboration is important and that we can work through our differences."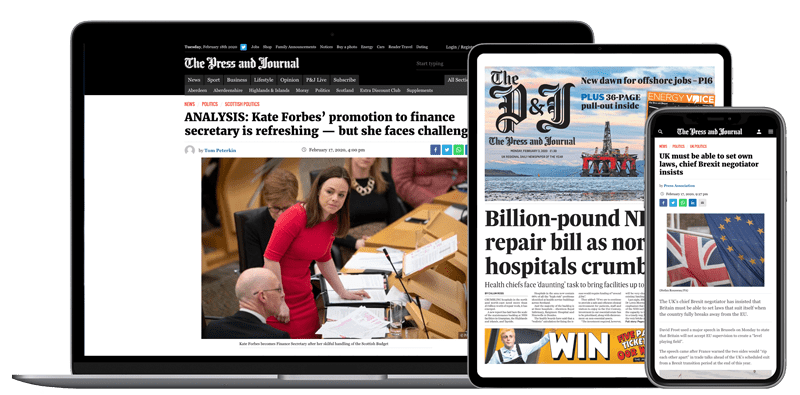 Help support quality local journalism … become a digital subscriber to The Press and Journal
For as little as £5.99 a month you can access all of our content, including Premium articles.
Subscribe