A north-east youngster joined big names from across Scotland to celebrate his roots in the Big Apple as part of New York City Tartan Day.
More than 3,000 people marched up Sixth Avenue on Saturday to the sounds of pipes and drummers and the sights of Highland dancers.
It is thought that around 30,000 New Yorkers lined the streets to mark the end to a week of celebrations.
Heading up the parade was comedian and artist Sir Billy Connolly, who was named the parade's grand marshal.
He said: "I've absolutely loved being grand marshal of this year's New York City Tartan Day Parade.
"The crowds were brilliant and hearing the skirl of the pipes echoing along Sixth Avenue made me dance a wee jig in my heart. What a day."
Also marching in the parade was 10-year-old Peterhead bagpiper Josh Bruce.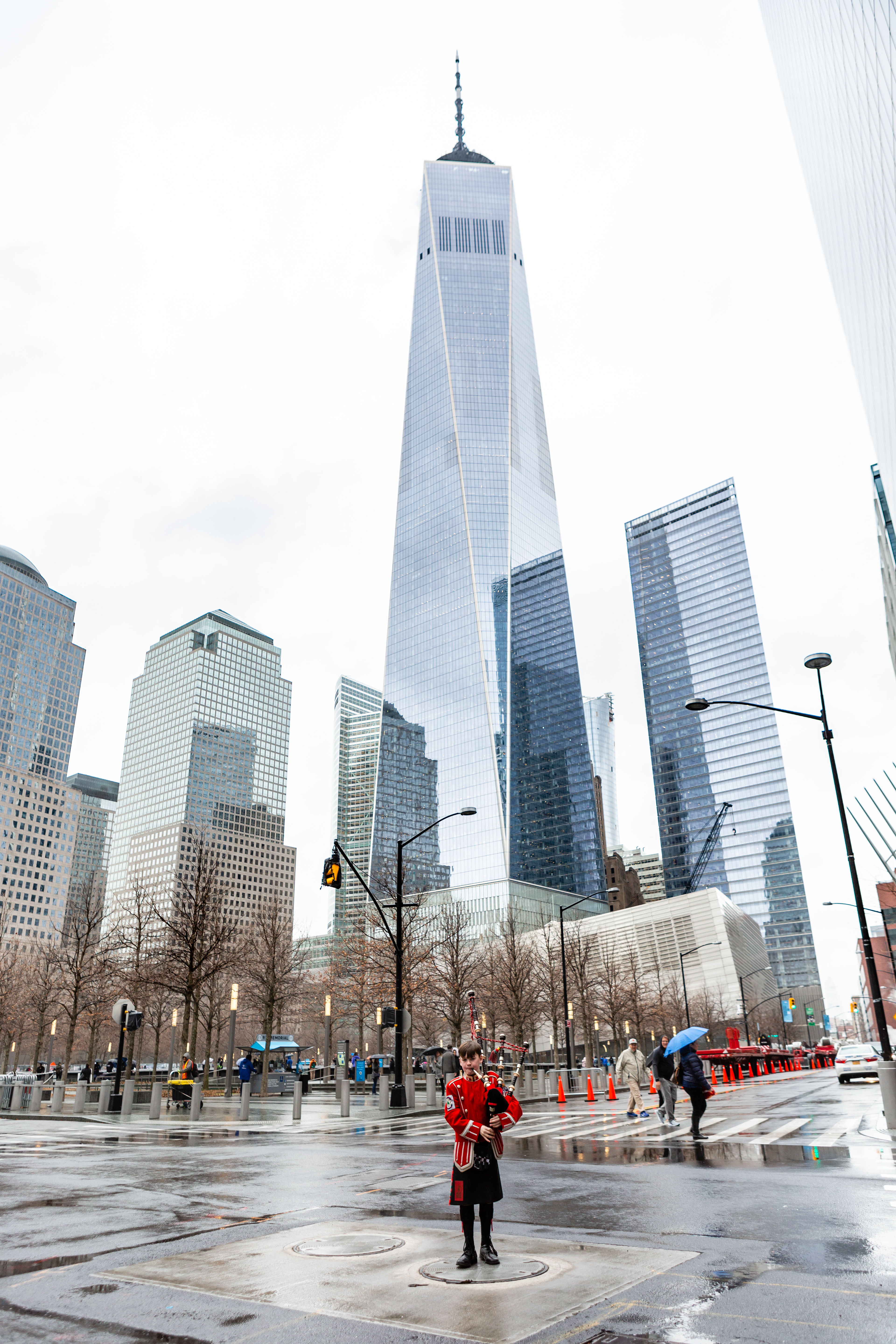 The youngster spent the last six months busking on the streets of Aberdeen to raise enough money for his return flights to the States.
He played using Red Hot Chilli Piper Wallace bagpipes, of which only 343 sets were made to commemorate each of the firefights who died in the World Trade Centre terror attack on 9/11.
And when he arrived in New York, he was greeted by members of the city's fire service who gave him a personalised jacket and made him an honorary member.
Josh said: "I'm over the moon.
"I was already so excited to be taking part in the New York City Tartan Day Parade and to be made an honorary member of the Fire Department New York Emerald Society Pipe Band is a dream come true."
Josh's mother, Lynsey, said the family was "so proud" of the youngster.
"He has worked so hard and puts in so much effort," she added.
Kyle Dawson, president of the parade committee, said: "We've enjoyed a phenomenal week of celebrations – from ceilidhs to workshops and pipe bands performances to parties.
"We had the great honour of welcoming Sir Billy Connolly as grand marshal of this year's NYC Tartan Day Parade and saw tens of thousands of people line the sidewalks of Sixth Avenue to cheer on our participants."
He added: "I'd like to thank everyone for their outstanding work – from our wonderful sponsors, to volunteers and marchers.
"Because of you, New York has enjoyed a tremendous tartan takeover."