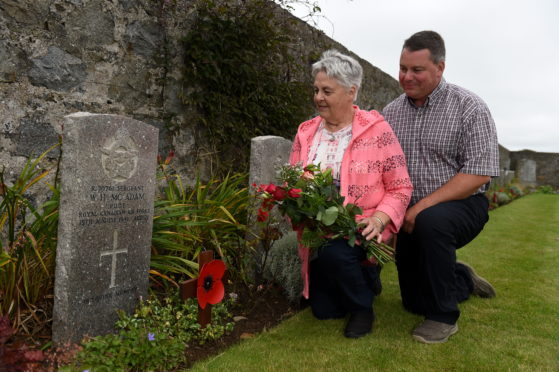 The niece and great-nephew of the first man killed flying from Peterhead have lain flowers on his grave.
William McAdam, known as Bill, was a Royal Canadian Air Force pilot who took off from Peterhead on August 15, 1941, on an aircraft test.
Unfortunately the flight ended in tragedy when the plane crashed on farm land at Crimond Gorth.
Mr McAdam, who had been staying with the Miller family in Peterhead, was killed in the accident and is buried at Longside Cemetery.
Yesterday, his niece Louise Kurtz and her son, Jeff Kurtz, arrived from Saskatchewan, Canada, to visit the crash site and lay flowers on his grave.
Mrs Kurtz said: "It's been very emotional and rewarding to see that everything around his grave is so well looked after.
"I'm thankful to everyone for that.
"It has been a very sentimental journey.
"I never met my uncle, as I was born in 1949, but I heard quite a lot of stories about him from my mum and we remember him every Remembrance Day.
"My mum visited the grave in 1974. She wrote memoirs about him and the visit so that helps us remember too."
Her son has also been inspired by the stories of his great-uncle, and himself joined the Air Cadets at the age of 12.
Now commanding officer of a squadron, he is still passionate about Spitfires and Mr McAdam and so embarked on a research mission to find out more.
Mr Kurtz said: "I knew he was billeted to the Miller family of Peterhead and then got nowhere more.
"A call out of the blue left me an email address and after getting in contact I found out I was speaking to Gordon Miller, who had been five-years-old when Bill stayed with them.
"He still remembers him and said Bill's funeral, and the gun salute, remain one of his most prominent memories even now, aged 83.
"Mum has always wanted to visit but we didn't know where the grave was so I contacted the Royal British Legion, Bill McRae replied, and we decided to come over.
"Today we have seen the grave and had a tour of the place where he crashed. We will be going on to meet Gordon."
President of the Longside British Legion branch, Bill McRae, said: "It's absolutely terrific they managed to come here."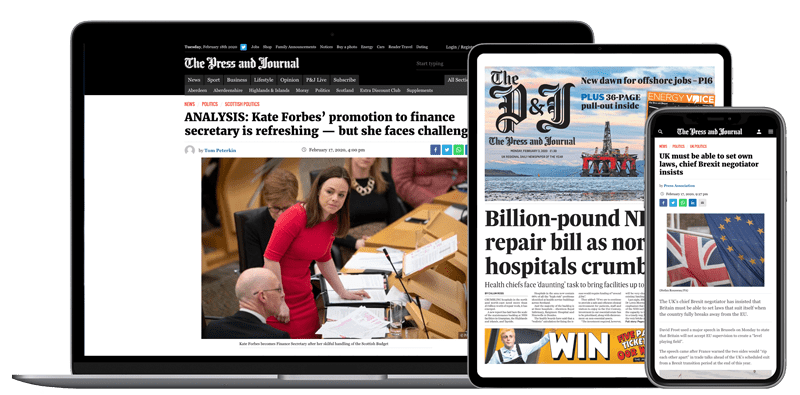 Help support quality local journalism … become a digital subscriber to The Press and Journal
For as little as £5.99 a month you can access all of our content, including Premium articles.
Subscribe