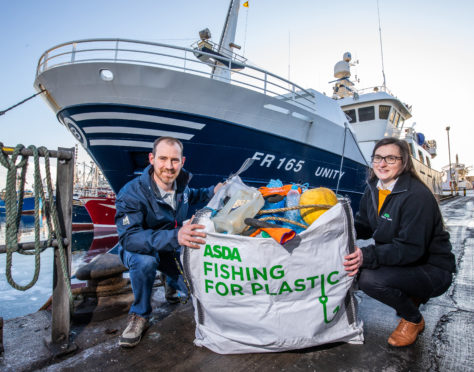 Taking your own bag to the supermarket is something shoppers have become used to, as people try their best to help the environment.
Now fishermen will begin doing their bit – by bringing huge reusable sacks to sea with them.
Crews will recover plastic and other litter they spot bobbing along the sea and take it ashore to be disposed of correctly.
Helen Bird, strategic engagement manager from the Waste Resources and Action Programme charity, said: "Keeping plastic waste out of the natural environment is central to the aims of the UK Plastics Pact so we welcome this move from one of our founding members.
"Collaborative working across supply chains is the only way we can tackle the issue of plastic pollution effectively."
The new scheme was launched in Peterhead by Asda, with the shop planning to issue bags to more than 500 UK vessels which supply fish.
Bottles, carrier bags and marine waste are among the most commonly found plastics polluting the waters.
Suppliers of mackerel, pollock, salmon, tuna, haddock and cod across the world will ultimately be given the bags – with crews in Scotland, Alaska and Norway among those taking part.
Asda's sustainability manager, Laura Babbs, added: "This is just a small step in our ongoing sustainability journey, but together with our suppliers, we have the ability to make a big difference. "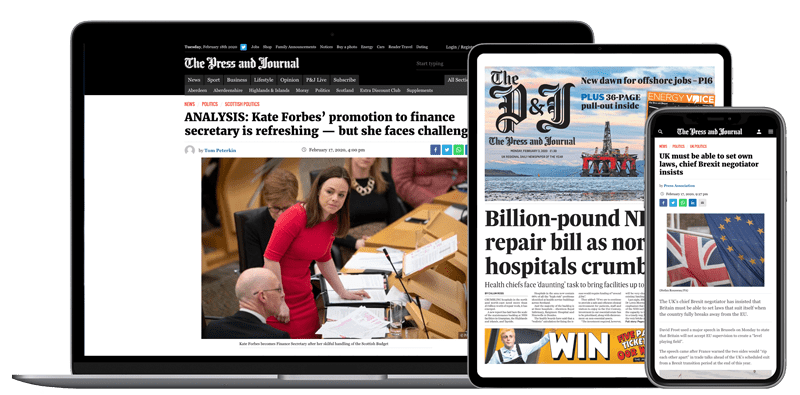 Help support quality local journalism … become a digital subscriber to The Press and Journal
For as little as £5.99 a month you can access all of our content, including Premium articles.
Subscribe