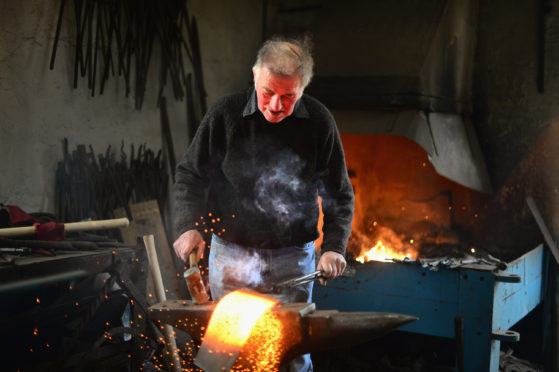 One of the last remaining traditional blacksmiths in Scotland has died at the age of 84.
Despite his advancing years and failing health, Calum "Steallag" MacLeod from Lewis was working daily up until very recently and dealt with his illness in customary stoical fashion.
A visit to his workshop in Stornoway was like a step back in time. Every little last bit of space was utilised with old bits of steel and tools, and several ongoing projects. And at the far end a roaring fire in the forge, providing both heat and light, with Calum in the middle pounding away at the anvil, sparks flying and echoes ringing.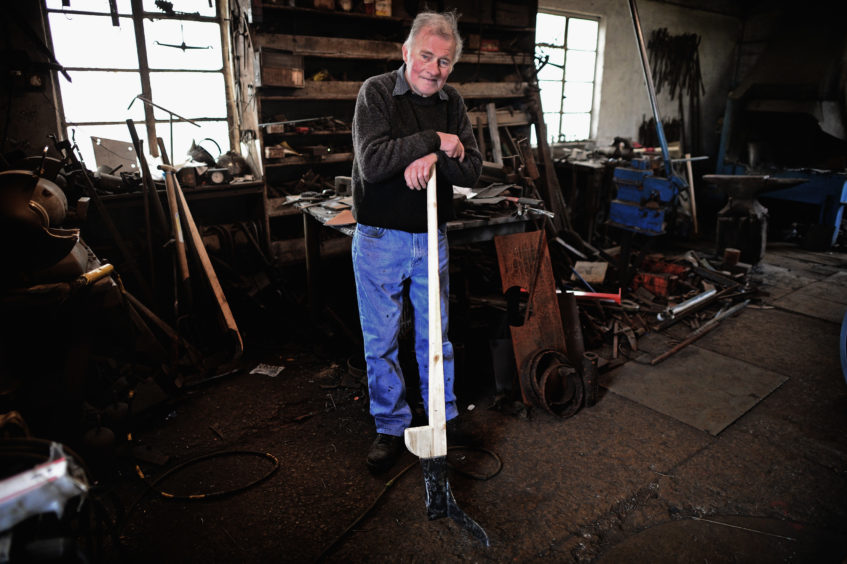 Small in stature but as tough as the raw material with which he worked, he was also highly personable in nature. He enjoyed the company of others, regaling tales of a by-gone age and characters long since departed. For his anecdotes alone, his workshop was always worth a visit, and many did.
His imprint – quite literally, as he would mark all his work with a personal hallmark, three carefully placed indents – will be found in countless homes across the island, not least in terms of all the peat-irons he produced over the years.
While his workshop was an accidental living museum, he also made a very telling contribution to the island's actual museum. In past days it was customary for the all the crofters on the island to brand the horns of their sheep with a heated iron.
Calum, like his father before him. would test the branding iron on the door of his workshop before handing it on. It meant he had an encyclopaedic knowledge of the brands across the island, something which proved rather useful on more than one occasion. That wooden door, covered from top to bottom in croft codes, was passed on to the local museum for display.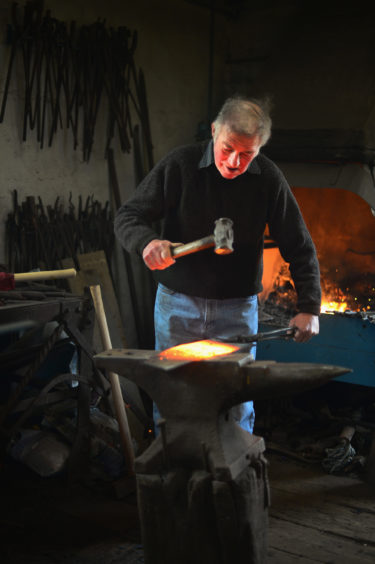 Neil MacLeod, who ran Fleming Engineering in the town for many years, said: "I got to know Calum first of all when I was an apprentice many years ago.
"He was a one-off. His craftsmanship was second to none and he liked nothing better than fixing things that others couldn't. He lived for his work and helping people but he was a real character. Sometimes you'd go into the workshop and there he'd be sitting with one his pals playing the accordion."
He leaves behind a son, John Murdo, daughter Kathleen and wife Mairi. His funeral will be held on Friday at the Stornoway High Church of Scotland at 2pm.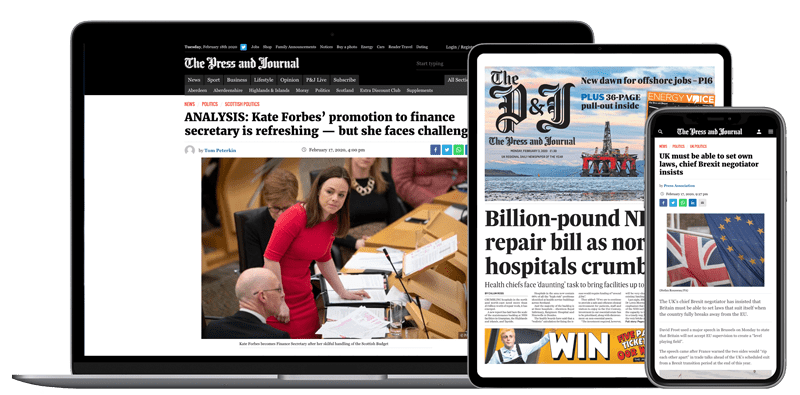 Help support quality local journalism … become a digital subscriber to The Press and Journal
For as little as £5.99 a month you can access all of our content, including Premium articles.
Subscribe