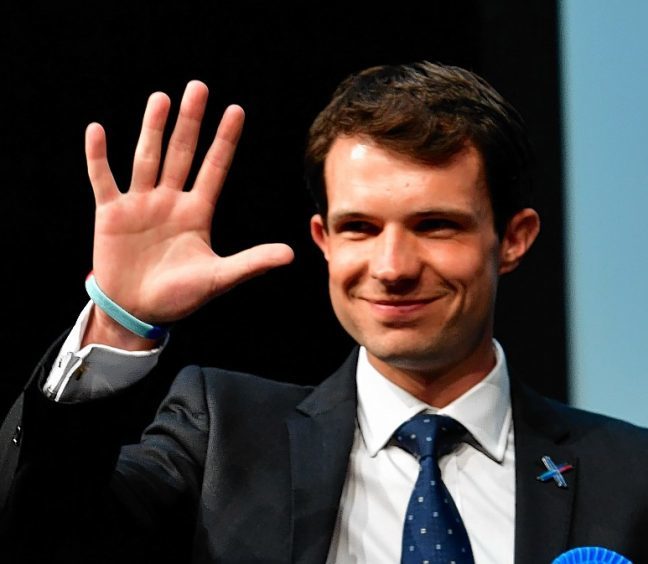 West Aberdeenshire and Kincardine MP Andrew Bowie has become the first of his intake to be promoted to the government benches.
Mr Bowie has been appointed to the position of parliamentary private secretary (PPS) within the Department for Digital, Culture, Media and Sport (DCMS).
He said he was "extremely honoured" to take on the role and pledged his priority would continue to be broadband and mobile phone coverage.
"There are challenges to tackle here in Scotland with regard to broadband connectivity and mobile phone coverage," he said.
"As an MP with a rural constituency, I know all too well that Scotland is not keeping pace with other parts of the UK when it comes to the roll-out of superfast broadband. That needs to change.
"I know the DCMS team is determined for the UK to remain at the forefront of digital technology – and that means the whole of the country. We cannot allow any nation to be left behind."
Mr Bowie is the first of the Scottish Conservative MPS to have been promoted to the position of PPS and only the second of the 2017 UK intake of Conservative MPs.
Though the PPS role is the lowest rung of the government, is generally seen as a starting point for MPs to become ministers.
DCMS Secretary Matt Hancock said he was "delighted" the north-east MP was joining his team, which was responsible for organising the 2012 London Olympic and Paralympic Games.
Mr Hancock was promoted by Theresa May in her January reshuffle and had previously served as Digital Minister since July 2016.