 MPs have been urged to re-think Westminster's drive for a "cheap society" and use the debate over Scotland's future for a fundamental review of the welfare system.
Sharon Wright, senior lecturer in public policy at Glasgow University, said the nation should seize the "important opportunity" offered by the constitutional battle to consider change.
Giving evidence to the Scottish affairs committee at the Commons, she attacked the spread of "anti-welfare myths" in the current debate
Ms Wright told the MPs that the UK has a "much bigger problem with poverty than most other rich nations".
She said: "I do think it's a really important opportunity for us to take a step back and consider not just how welfare arrangements could be made in Scotland, but also the fitness for purpose of arrangements for the whole of the UK.
"We need to actually step back and look at our system in historic and international comparison, and say 'what does it do, what can it do?' and consider the question of affordability, not just in terms of how much money we need on the spreadsheet for this particular scenario.
"In the context that Scotland and the UK are both two of the richest nations in the world, and yet we have child poverty that's on a massive scale."
She commended some of the proposals offered by the SNP, but branded the UK Government's flagship Universal Credit system "fundamentally punitive" and "coercive".
"I think there's much to be commended in the SNP's proposal for a good society, and that's not currently on the agenda at the UK level, What's the UK level spending priority is a cheap society."
David Phillips, senior researcher at the Institute for Fiscal Studies think-tank, told the committee that the historic gap between Scotland and the rest of the UK in benefits spending may be closing, although Scotland remained higher.
He said the difference in public spending would either grow or narrow depending on what happened to Scotland's population over the coming years and decades.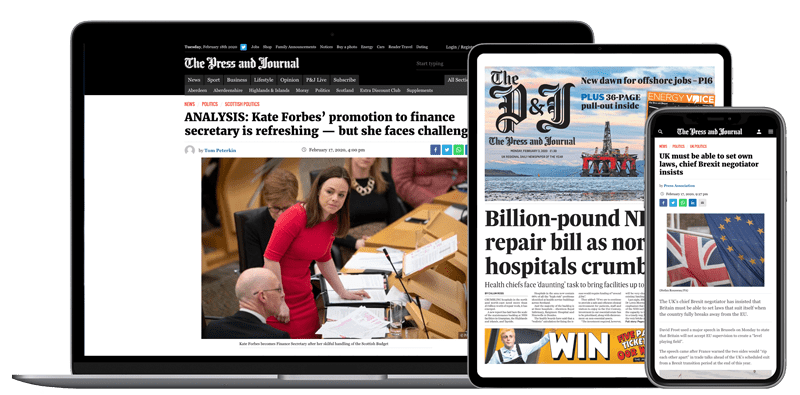 Help support quality local journalism … become a digital subscriber to The Press and Journal
For as little as £5.99 a month you can access all of our content, including Premium articles.
Subscribe