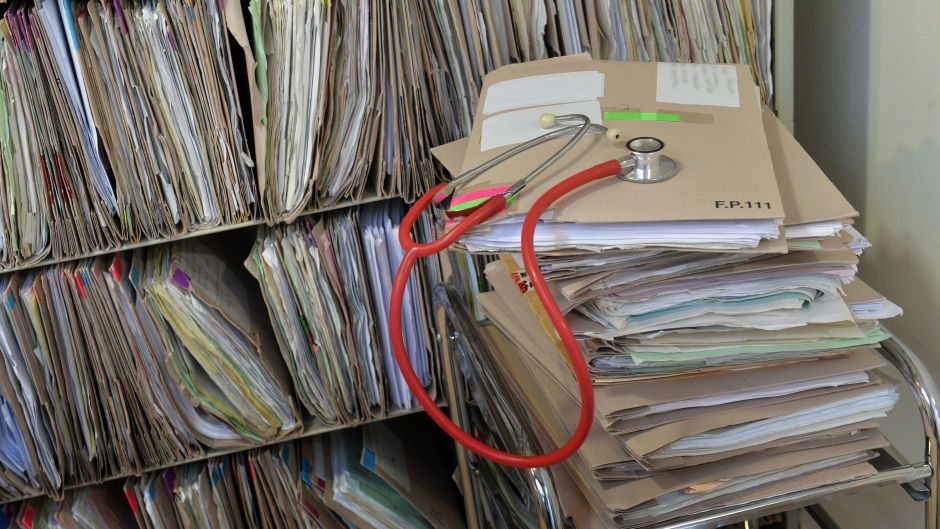 The Scottish Government has been accused of deepening the GP crisis – as prospective doctors are turned away from a leading university because of the SNP's cap on student places to maintain free tuition.
Insiders at Aberdeen University say they could accept more people to study at the medical school – but are being prevented from doing so because of the Nationalists' stance on fees.
To make free tuition affordable for the Holyrood administration coffers, there are limits on university places for Scottish and EU students.
But despite a national shortage of family doctors – with the crisis particularly acute in the north and north-east – the region's top university is being forced to turn away potential students, despite them being qualified to attend.
The revelation was made after a recent Audit Scotland report showed that, since 2010, the proportion of university applications from Scottish students resulting in the offer of a place has fallen from 57% to 50%.
North-east MSP Peter Chapman has branded the situation "shocking" and "incredible".
The Scottish Government insisted "the setting of medical student places is based on the workforce planning needs of NHS Scotland".
Scottish Conservative MSP Mr Chapman said: "I was shocked to hear that the University of Aberdeen is turning away well qualified people who want to train up and enter general practice because of the cap on places for Scottish students.
"That is an incredible situation when you consider the problems we are currently experiencing in NHS staffing. It also reinforces how the SNP tries to control every aspect of our society.
"We have a crisis in general practice in Scotland, not least in my area of Banffshire and Buchan Coast, so the more doctors we can get through medical school the better."
He said that university funding was also to blame for the shortage of doctors.
Mr Chapman added: "This SNP's higher education policy has come at a huge cost – limiting entry to Scottish students at university and dramatically cutting the number of places at colleges."
Almost one in five Scottish applicants in 2015 did not receive any offers from a Scottish university, an increase of four points since 2010.
A spokesman for Aberdeen University said: "Our medical school is ranked among the best in the UK and is extremely popular as a result of our reputation for excellence in teaching and research.
"As such, student demand for places can sometimes be greater than supply."
But a spokeswoman for the Scottish Government disputed whether qualified students were being turned away.
She added: "The setting of medical student places is based on the workforce planning needs of NHS Scotland.
"Controlled access to medical teaching in order to ensure demand is met, and quality training provided, has been in place for many years and has been the policy of previous administrations.
"Fifty additional funded medical places were available this year, bringing annual intake figures in Scottish medical schools to 898."