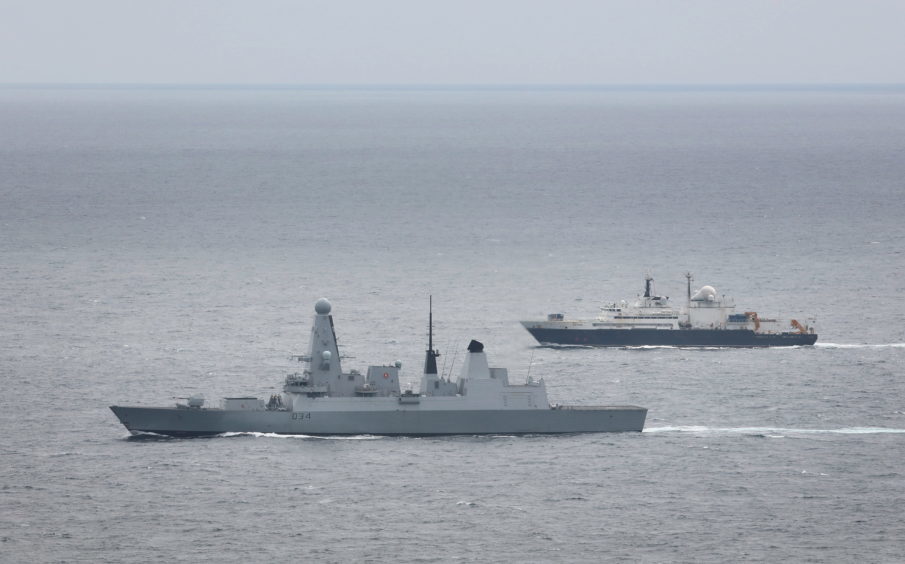 A Royal Navy warship had to be scrambled to the Moray Firth earlier this week in response to the appearance of four Russian vessels.
The frigate Admiral Gorshkov and three auxiliary ships were spotted travelling south "close to UK territorial waters" on March 4 by observers using the marine traffic tracking app.
The Royal Navy confirmed yesterday that HMS Defender had been dispatched to intercept the group.
Commander Richard Hewitt said: "Escorting the Admiral Gorshkov has demonstrated the Royal Navy's enduring commitment to protecting our home waters and readiness to undertake such tasking whenever it's required."
Russian vessels have entered the area on a number of other occasions in the past, including in November 2017 when a destroyer and a tanker appeared in the Outer Moray Firth.
SNP defence spokesman Stewart McDonald said the frequent stops underlined the need for a greater Royal Navy presence.
He said: "The UK's Ministry of Defence is failing Scotland, allowing Russian navy vessels sailing through our territorial waters to conduct provocative drills like this.
"Sightings of this new class of Russian Navy vessel also underline why years of treating Russian threats as a joke are over."
Moray Tory MP Douglas Ross hit out at the SNP for politicising the issue.
He said: "The Ministry of Defence was aware of this and took the necessary steps to address it, something that would be almost impossible if the SNP was successful in separating Scotland from the rest of the UK with their fanciful defence policy."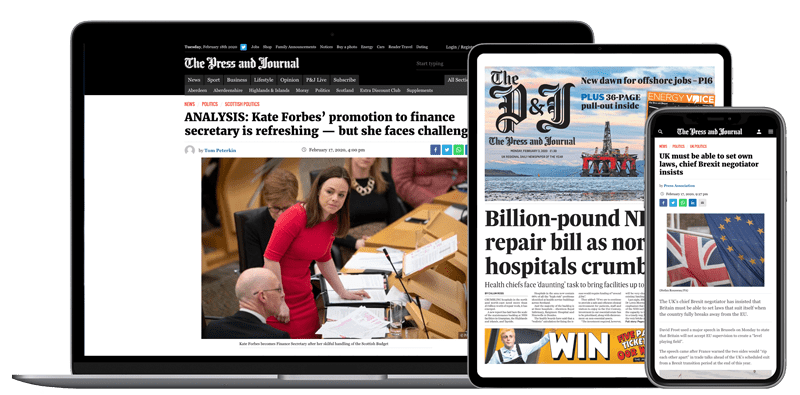 Help support quality local journalism … become a digital subscriber to The Press and Journal
For as little as £5.99 a month you can access all of our content, including Premium articles.
Subscribe