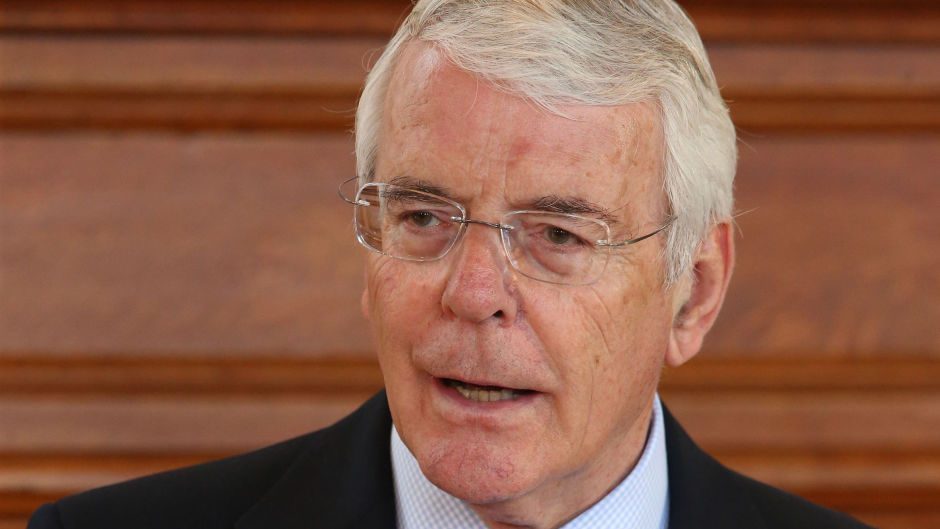 Boris Johnson has been told to expect a legal battle with former prime minister Sir John Major if he tries to suspend Parliament in order to force through a no-deal Brexit.
Former Conservative leader Sir John said it would be "utterly and totally unacceptable" for any British premier to shut down Parliament, and he would seek a judicial review if it happened.
Mr Johnson dismissed Sir John's "very odd" threat of being dragged through the courts, insisting that Parliament should accept its responsibility to deliver Brexit.
But he has refused to rule out proroguing Parliament to prevent MPs blocking a no-deal exit from the European Union on October 31.
The Tory leadership campaign frontrunner said: "What we are going to do is deliver Brexit on October 31, which is what I think the people of this country want us to get on and do.
"I think everybody is fed up with delay and I think the idea of now consecrating this decision to the judiciary is really very, very odd indeed.
"What we want is for Parliament to take their responsibilities, and get it done as they promised that they would."
In order to prorogue Parliament, shutting it down until the next state opening, a prime minister would have to ask the Queen to formally allow it.
Although the Queen's decision could not be challenged, Sir John said the advice of the prime minister could be.
"I for one would be prepared to go and seek judicial review to prevent Parliament being bypassed," he said.
Back on the campaign trail, Mr Johnson last night gave a pledge to Scottish farmers that they would not lose out under his Brexit plan.
The former foreign secretary committed to giving farmers the equivalent amount of the "convergence" funding that was allocated to the UK by the EU in 2013.
Meanwhile rival Jeremy Hunt called on Mr Johnson to commit to his pledges on fishing, spirits duty and defence spending in Scotland.
He said: "Whoever becomes Prime Minister must be ready to take the fight to the SNP and send them packing in 2021.
"So I'm calling for a union against Nicola Sturgeon, and for Boris Johnson to match my pledges to back Scottish businesses, our armed forces and our fishermen."