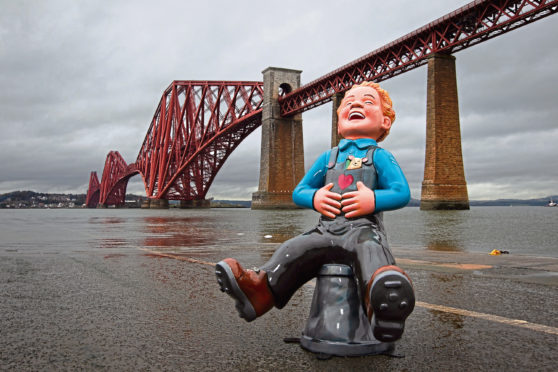 Granted, the weather can be mixed at times, but all that means is that so long as you remember to pack a waterproof jacket, Scotland has everything you would want in a summer holiday, from pristine beaches, delicious food and drink, to a warm welcome.
No matter where you are in Scotland, a short drive, bus, train or ferry journey will take you to somewhere visitors consider to be the perfect Scottish spot.
So why not make this year the one you become a tourist in your own country?
VisitScotland has gathered a list of unique experiences for a getaway this summer, from the largest arts festival in the world, to Peter Pan's birthplace in Dumfries, to Shetland, one of Lonely Planet's top destinations of 2019.
NEW ATTRACTIONS
Storytime becomes a reality in Dumfries where families can visit the location that inspired J.M. Barrie's classic children's novel, Peter Pan.
Moat Brae is where author J.M. Barrie played as a child and where he discovered Neverland.
After being saved from demolition, the attraction opened in June and includes visiting exhibitions, interactive rooms and a discovery garden.
Another great new attraction for kids of all ages is Dinosaur Kingdom, which officially opened at Landmark Forest Adventure Park last month.
Scotland's own Jurassic Park is in the heart of the Cairngorms National Park.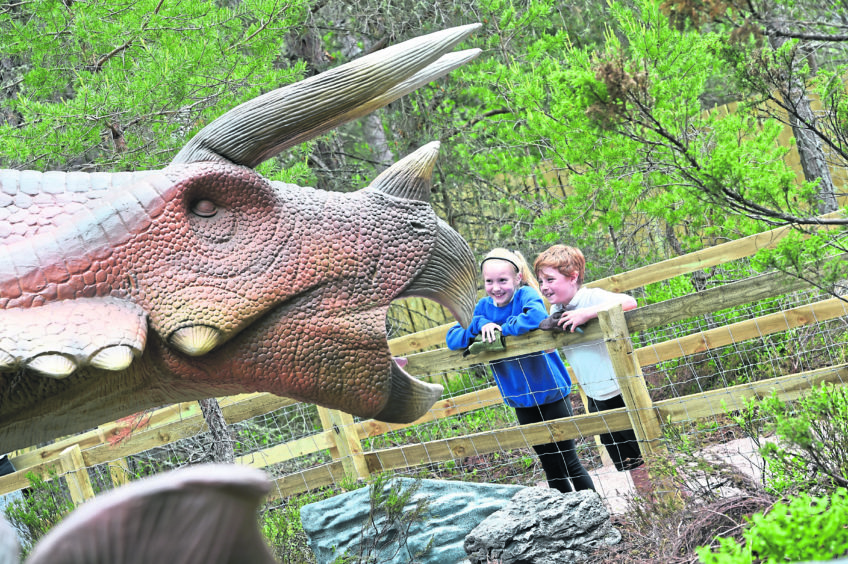 There are more than 20 real-life-sized dinosaurs roaming including triceratops, velociraptors and the 50-foot tyrannosaurus.
Scotland claims a quarter of the world's whale and dolphin population and, launched late last month, visitors can follow the Hebridean Whale Trail, the first of its kind in the UK.
The trail has developed 25 whale-watching and whale heritage sites across the west coast of Scotland for marine-wildlife enthusiasts.
The trail has stunning beaches, lively harbours and dramatic cliffs.
FESTIVALS AND SPORTING EVENTS
Some 85 countries from around the globe will be represented in this year's festivals in Edinburgh, including the world's largest arts festival Edinburgh Festival Fringe (August 2-26), the Edinburgh International Book Festival (August 10-26) and The Royal Edinburgh Military Tattoo (August 2-24) to name a few.
These events bring in similar numbers to the Olympics and World Cup, so attending these festivals should be at the top of everyone's travel bucket list.
Escape the crowds for an afternoon and hop on a city bus to the historic town of Queensferry.
Take in views of the iconic Forth Bridge while on a day cruise to the island of Inchcolm and explore its medieval abbey.
And while there, look out for the statue of Oor Wullie, below the famous railway bridge.
For those looking for an extended weekend spot, visit Shetland, one of Lonely Planet's top destinations of 2019, which exhibits enchanting Viking history, a plethora of wildlife and stunning landscapes such as St Ninian's Isle and the volcanic Eshaness Cliffs. The island has a variety of exciting festivals happening this summer including the family-friendly Shetland Nature Festival (running until July 14).
Take part in a series of guided walks, family days out and evening talks and get the chance to see puffins, killer whales and rare flowers up close.
For those looking for a dance party, attend the Shetland Folk Frenzy (July 14-19), a celebration of the music and musicians of Shetland.
There will be workshops, concerts, sessions and masterclasses and visitors can join in on an authentic Scottish ceilidh.
Later in the summer, the Solheim Cup (September 9-15) returns to Scotland – the birthplace of golf – after 19 years, to hold the largest female golf tournament in the world.
Perth was once considered the capital of Scotland and was nicknamed the "Fair City" after Sir Walter Scott described the city as "The fairest portion of the northern kingdom".
After cheering on the world's best female golfers, dine at one of the world's best restaurants, the double Michelin-starred Andrew Fairlie Restaurant at Gleneagles, where the tournament is taking place.
Be amazed at the Tarbert Traditional Boat Festival (July 20 and 21) where 40 traditional boats from across the UK, including a full-size replica Viking longship, will be showcased along with traditional music and games.
Learn more about Scotland's Viking heritage with the Loch Fyne Viking Festival (July 13 and 14) which will include guests like the Causeway Archers and Glasgow Vikings.
Tarbert also makes a great base for day trips to Loch Lomond, Isle of Islay, Isle of Jura and Isle of Arran.
To experience something truly Scottish, venture to the Highland Games which happens every weekend in the summer from May to September.
More than 80 Highland Games take place across the country including a few castle grounds hosting.
GET WILD
Wild camping is permitted in Scotland which allows for pitching a tent anywhere, but there are guidelines that all campers should follow. Campers should familiarise themselves with the Scottish Outdoor Access Code which means everyone should follow a policy of "leave-no-trace".
Wild Camping allows those to explore remote parts, breathtaking scenery and get close to nature.
Pitch a tent off the South West Coastal 300 or journey to the Isle of Rum, an enchanting place with extinct volcanoes and vast wildlife.
When wild camping, why not try wild swimming?
A popular Scottish activity, brave hearts can take a dip in the cold Scottish waters.
Swim in the quarry pools on Easdale Island, make a splash in the waters of Loch Morlich with stunning views of the Cairngorms and go treasure hunting in the Orkney Islands and discover an intrepid wreck on a guided dive.
www.visitscotland.com