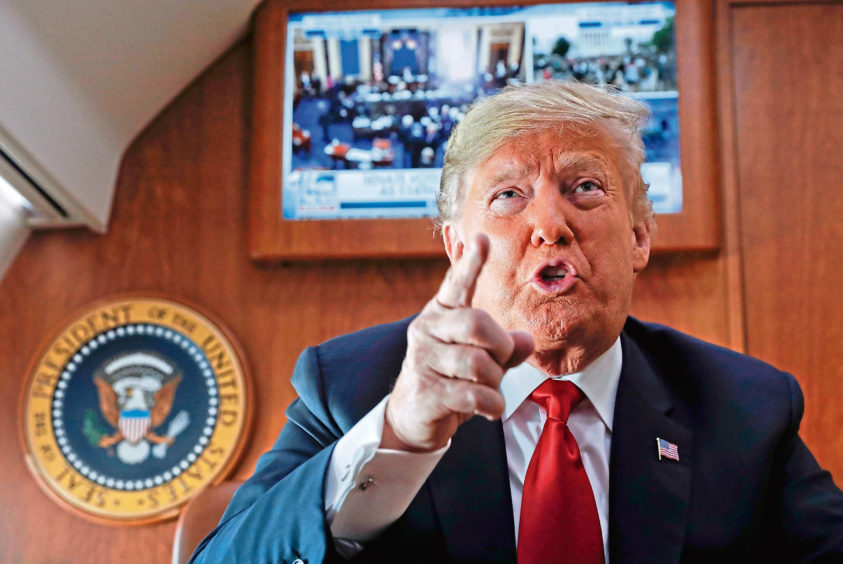 Donald Trump flounced out of a Nato meeting in London yesterday after a video emerged of Boris Johnson and other world leaders gossiping and laughing about the president at a Buckingham Palace reception.
The US President cancelled a scheduled press conference yesterday afternoon after a video appeared online which showed Canadian prime minister Justin Trudeau sharing a joke with Mr Johnson, French president Emmanuel Macron and Dutch prime minister Mark Rutte at Mr Trump's expense.
None of the men mention Mr Trump by name but Mr Rutte is heard joking with Mr Macron about the "fake news media", with Mr Trudeau appearing to refer to the US President's impromptu Q&A with the media on Monday.
At that meeting, Mr Trump spoke at length about domestic and international issues and had a dig at Mr Macron.
In the clip, Mr Johnson asks Mr Macron: "Is that why you were late?" and then stooped down and chuckled in disbelief.
Mr Trudeau then added: "He was late because he takes a 40 minute press conference off the top. You just watched his team's jaws drop to the floor".
Asked about the remarks, after talks with the German Chancellor Angela Merkela, a visibly annoyed Mr Trump said: "Well, he's two-faced".
The US President then cancelled his remaining engagements and announced he would be heading back to Washington.
Mr Johnson, speaking at his own press conference, said the reports of a fall-out were "nonsense" and, asked about his appearance in the video, said: "I don't know where that's come from".
Asked if Mr Trump was good for Britain and the West, Mr Johnson made note of the American response to the Novichok poisoning in Salisbury.
"They stood shoulder-to-shoulder with us. It's an invaluable ally and will continue to be", he said.
Despite the divisions, Mr Johnson described Nato as a "giant shield of solidarity" that "protects nearly a billion people", saying at the start of the meeting at a luxury hotel in Watford: "As long as we stand together, no-one can hope to defeat us."
Nato Secretary General Jens Stoltenberg cited increased spending commitments on defence by European allies and Canada, saying: "Nato is the most successful alliance in history because we've changed as the world has changed."
Mr Stoltenberg said those nations had added £100 billion to defence budgets since 2016 and that this number would increase to £400 billion by 2024.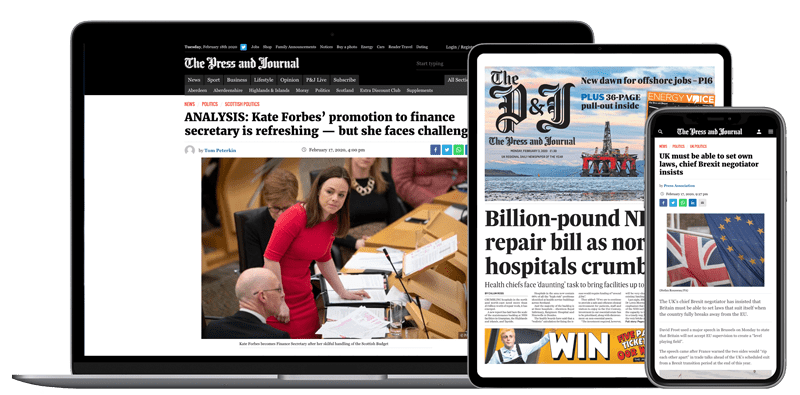 Help support quality local journalism … become a digital subscriber to The Press and Journal
For as little as £5.99 a month you can access all of our content, including Premium articles.
Subscribe