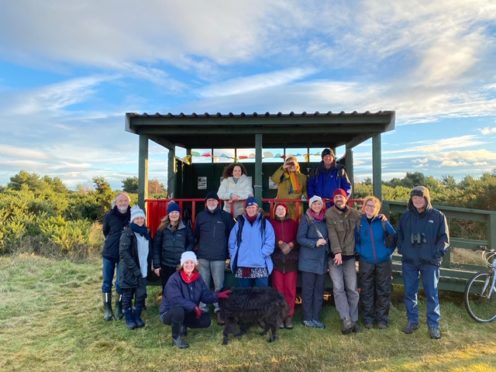 Wildlife campaigners gathered at Findhorn Bay in Moray yesterday to protect geese targeted by wildfowlers.
Resident Shona Kriss arranged for locals to meet at the Pavilion to discuss the idea of requesting that Moray Council implement a Nature's Rights by-law in the area in relation to the shooting of geese.
Nature's Rights is a new legal system whereby nature becomes an entity with the law and is given the same rights as people.
Although it has been enacted in other countries to protect the likes of ponds and rivers, if introduced to Findhorn it would be the first of its kind in Scotland.
The move follows years of contention surrounding the shooting of the pink-footed geese that flock to the picturesque reserve.
Ms Kriss said: "Our wish as a community of people who live locally is that a Nature's Rights by-law is introduced as a solution to what has been an ongoing problem for a long time."
People have been shooting at Findorn for hundreds of years, but the new by-law could protect geese from being "inhumanely shot" and maimed instead of being killed for food. It is also a popular sight for bird-watching and for residents to enjoy nature.
Forres councillor George Alexander said: "To create a by-law you have to try and get all stakeholders to agree to the terms and we've been trying to do that for a number of years, spent money and time trying to bring a resolution to this problem but it hasn't worked."
The issue of wildfowling has been a long-standing and complex issue at Findhorn Bay.
An uneasy truce was reached in 2016 between The Friends of Findhorn Bay campaigners and the hunters of Support Findhorn Bay Wildfowlers when restrictions were implemented.
However, tensions rose again in 2019 when mediation that cost taxpayers nearly £9,000 failed. The council also ended a permit scheme, which was backed by SACS UK, formerly the Scottish Association for Country Sports, after a lack of shooter signed up. The multiple attempts from the council came after The Friends of Findhorn Bay gathered 800 signatures in a petition to ban geese shooting in the area but wildfowlers retaliated with a petition backed by 1,400 people.
A spokeswoman for Moray Council said: "Councillors have discussed wildfowling arrangements in Findhorn Bay on numerous occasions, most recently in September 2019 when a petition submitted in 2015 by Friends of Findhorn Bay was rejected.
"Support for facilitating a permit scheme was withdrawn in June 2019, as a final agreement could not be reached by all interested parties. Should an agreement be reached, the council may be in a position to reconsider the matter in the future."
There is to be another gathering for locals to attend held this Saturday the Pavilion on Findhorn Bay at 8am as that is when the geese take flight.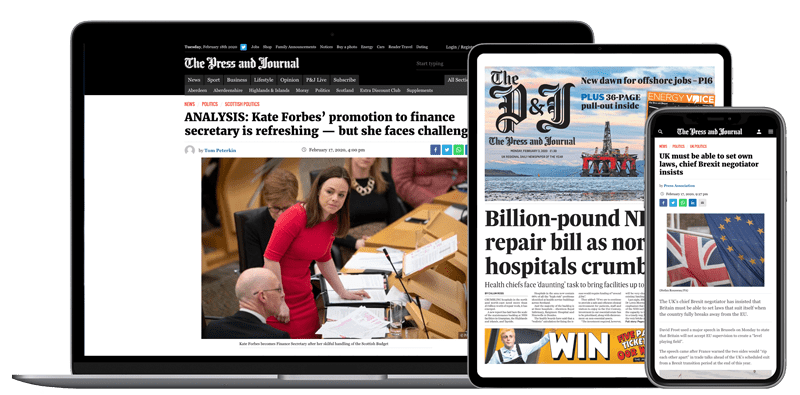 Help support quality local journalism … become a digital subscriber to The Press and Journal
For as little as £5.99 a month you can access all of our content, including Premium articles.
Subscribe