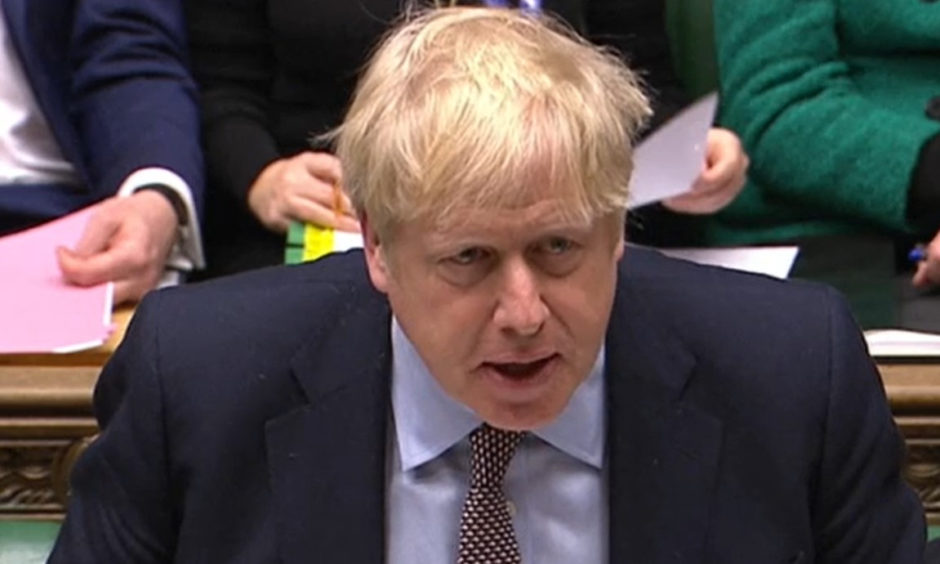 Workers will get statutory sick pay from the first day off work to help contain coronavirus, the prime minister has announced.
Boris Johnson said people who self-isolate should not be "penalised for doing the right thing" as he announced emergency legislation to move sick payments from the fourth day of illness to the first.
The new rules will mean that people receive an extra £40.
The UK Government has been under pressure to introduce measures to compensate employees who are following health advice in not turning up for work.
Mr Johnson, speaking at prime minister's questions, said: "If people stay at home and if we ask people to self-isolate they may lose out financially.
"So I can today announce that the Health Secretary will bring forward, as part of our emergency coronavirus legislation, measures to allow the payment of statutory sick pay from the very first day you are sick instead of four days under the current rules and I think that's the right way forward.
"Nobody should be penalised for doing the right thing."
In order to receive statutory sick pay (SSP) people must be earning at least £118 a week.
SSP is set at £94.25 a week, so those who will benefit from Mr Johnson's announcement are expected to receive an extra £40.

TUC general secretary Frances O'Grady said the move does not go far enough.
She said: "Two million workers still don't earn enough to qualify for statutory sick pay. They can't afford not to work. And statutory sick pay still isn't enough to live on."
SNP Westminster leader called on Mr Johnson to provide emergency legislation to protect workers' rights and ensure people receiving Universal Credit do not face sanctions if they are unable to make an appointment due to the coronavirus outbreak.
Mr Blackford said: "Of course, people are worried about their health, but there are also millions of workers who are worried about the consequences for their incomes, their job security and their families.
"What they require from this prime minister is specific guarantees. While the prime minister confirmed that statutory sick pay will be available from day one, millions of workers are not eligible because they do not meet the earnings threshold and it is not available for the self-employed or those on zero-hours contracts".
Mr Johnson replied: "We will take every step that we can to ensure that businesses are protected, that the economy remains strong and that no-one, whether employed or self-employed, whatever the status of their employment, is penalised for doing the right thing."
Later in the question session SNP MP Carol Monaghan asked whether MPs could make use of electronic voting and conference calls, and not attend Westminster to help stop the spread of coronavirus.
Mr Johnson replied: "She's raised a very important point and the chief medical officer and the chief scientific adviser, together with the Health Secretary, will say a little bit more in the next couple of days about what we're going to do to delay the advance of coronavirus in Parliament and at other large gatherings."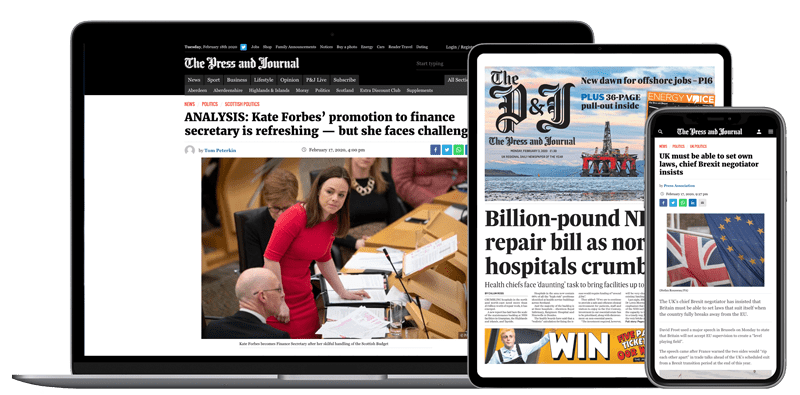 Help support quality local journalism … become a digital subscriber to The Press and Journal
For as little as £5.99 a month you can access all of our content, including Premium articles.
Subscribe