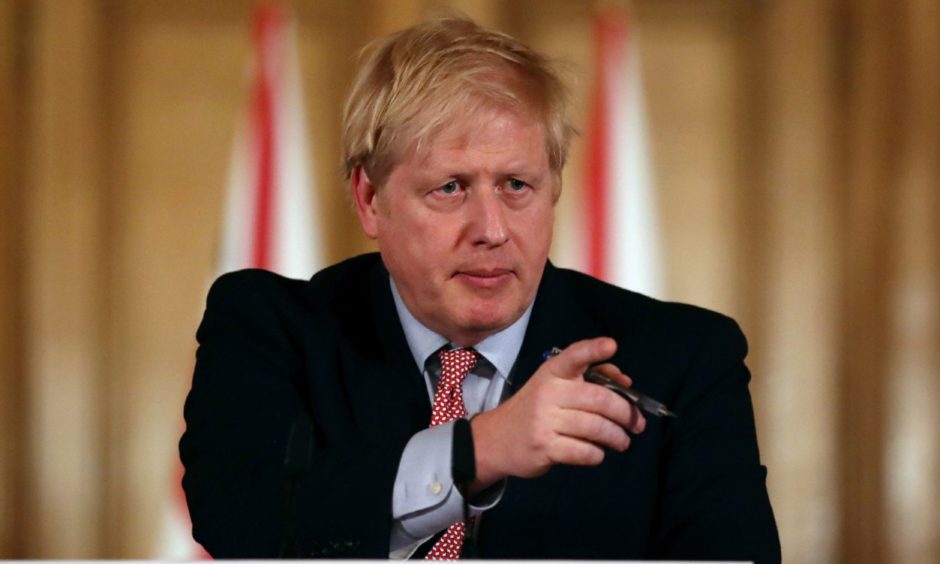 Boris Johnson faced a considerable amount of criticism over the weekend for not stepping up the UK's response to the coronavirus outbreak. Given the restrictions imposed in the US and across other EU nations, Britain looked an outlier in the western world.
The prime minister, in previous weeks, deflected questions about the UK's diverging approach, explaining that the government did not want to impose strict measures on the population too early as people could get "behavioural fatigue" and become uncooperative and less vigilant, just as the outbreak swung into high gear.
But in the four days since the last public briefing, where the advice was to self-isolate for a week if you had a cough and avoid cruises if you were elderly, the thinking has altered drastically.

Now the public is told to avoid pubs, clubs and theatres, stop all non-essential contact and travel, and work from home if they can. Anyone living in a household with somebody who has either a persistent cough or fever must now also isolate themselves for 14 days.
Mr Johnson, who looked ashen-faced at this evening's Downing Street briefing, was asked time and time again by the press pack if he had been mistaken last week, given the radically altered instructions. His answer, as it has been from the beginning, is that his actions are determined by scientific advice.
At a glance: The latest measures announced to combat Covid-19
The prime minister explained that, according to government modelling, "we are now approaching the fast growth part of the upward curve" and it was appropriate to take stronger action.
That action has brought the UK closer into line with our neighbours, but we are still some way off and in some areas there is still confusion about the government's thinking. Take schools, Mr Johnson said closures may be necessary at some point but not now – no further explanation was forthcoming.
Coronavirus: Boris Johnson urges public to stop all 'non-essential contact'
That is perhaps an admission of the uncertain times in which we are living, experts are giving their best advice on when to take what action but in truth, as was admitted at the press conference, this is a new illness with many unknowns.
"I can't remember anything like it in my lifetime, I don't think there's been anything like it in peacetime", Mr Johnson concluded the press conference by saying.
In the space of a couple of weeks we've gone from our first case to the prime minister advising the whole population to avoid social gatherings, sporting events have been cancelled and travel is discouraged – in the weeks ahead, as Mr Johnson has already said, people will need to brace themselves.