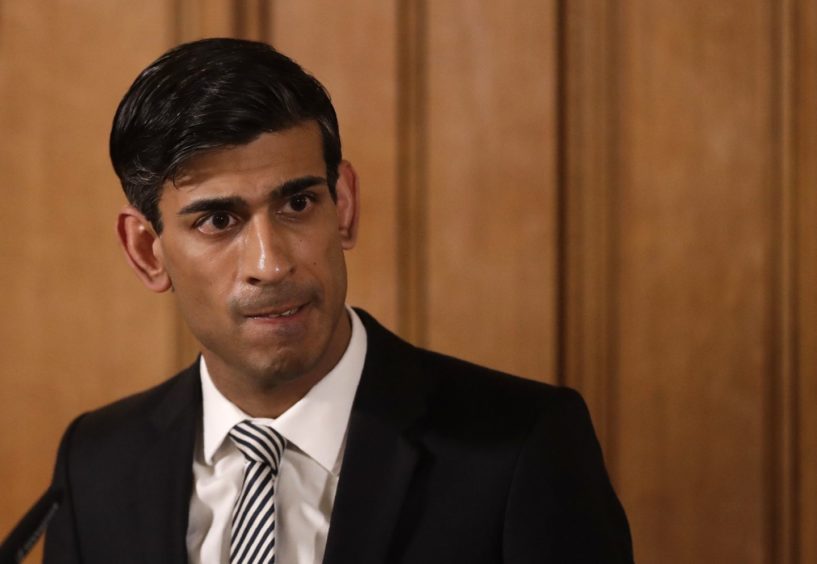 Chancellor Rishi Sunak has vowed to give people "all the tools" they need to get through the coronavirus crisis.
As part of his £330billion virus fund, pubs, clubs, cinemas, restaurants, theatres and other leisure venues – which the public have been urged to avoid during the coronavirus outbreak – with a rateable value of less than £51,000 will be eligible for cash grants of up to £25,000 to help tide them over.
All such venues, regardless of their size, will pay no business rates for a year in an attempt to keep them afloat.
Mr Sunak also said that individuals struggling to make ends meet as a result of the crisis will be able to claim a three-month mortgage holiday.
We asked Professor Graeme Roy, head of economics and director of the Fraser of Allander Institute (FAI) at the University of Strathclyde, what he made of the announcements.
What does the Chancellor's announcement mean? Is this cash just for England or UK-wide?
The loans, that will be UK-wide. The mortgage payments for homeowners, that will be UK-wide.
With business rates, he's talking about an extension of business rates holiday, but that's devolved so it would would have to be the Scottish Government who decide.
Broadly speaking it seems to be the case that whatever the UK Government are doing for England, Scotland gets extra cash (Barnett consequentials) and follows suit with their own package up here.
There's nothing in here which you would turn round and say, this is only an England-wide thing, this is a genuine cross-UK package.
Does the government go far enough?
They're asking people to limit as much engagement as possible, which means your economy will essentially stop working in the normal way, so if you're a hotelier, a restaurateur or a pub it's not that you will see a small fall in your footfall, you'll see virtually no footfall, so the scale of the shock is unprecedented.
The two things I would say is, what matters to businesses is how the Chancellor turns a policy initiative into actual money in the bank. How does it work in reality? So it will be interesting to see the details in the days ahead.
The second point, is this enough? I think nobody knows. It's what the Treasury are guessing is needed at this moment. But it is a significant package.
Are we back in 2008 territory?
It's quite a different environment that is being talked about here. Back in the banking crisis it was basically a systemic failure, essentially the government was bailing out banks in order to offset significant bad debts and structural problems.
This is quite different. This is essentially asking businesses to stop operating in the normal way, therefore the state is going to provide cover for the amount of time you're not operating and then when things get back to normal then that support will not need to be there. So the numbers might be similar to 2008 but the type of investment will be different.
Should the UK offer what is being suggested in the US, a form of universal basic income to help people through the crisis?
A lot of families have really low levels of savings to survive on, so one of the questions will be if people are laid off or if they are self-employed and can no longer work, how will they actually be able to survive on very low incomes for a period time?
That's what the US government are looking at and have spoken about so far and I think that's what the Chancellor was thinking, he said would do more to support individuals and their financial stability.
Will an event like coronavirus change the economy permanently?
I think so yes. There's two parts to this. Our economy will recover, unlike 2008 which was a structural issue. Once you get through the public health crisis and we get a vaccine, people will still want to go to pubs and clubs and so on, but the pubs and clubs that are left might look quite different.
This crisis will also force people to change the way they work, the way they interact with people. At the university we're switching to online teaching, so the question longer term might be, is that a model we move to more generally? Events like this act a circuit breaker and will change people's behaviour.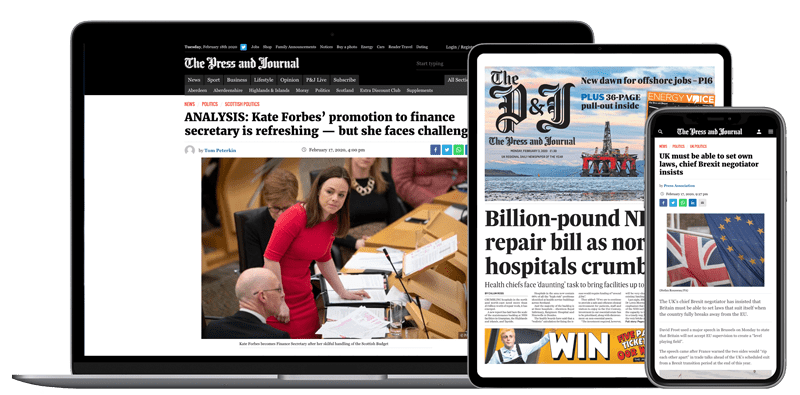 Help support quality local journalism … become a digital subscriber to The Press and Journal
For as little as £5.99 a month you can access all of our content, including Premium articles.
Subscribe