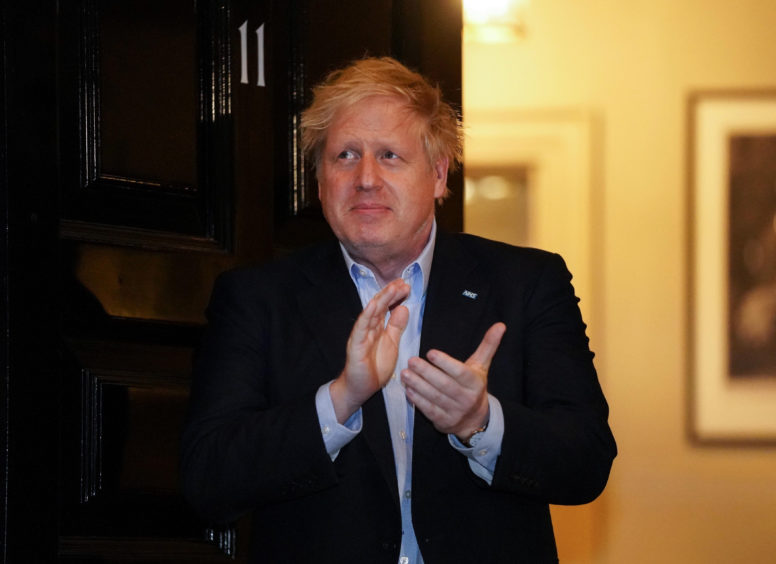 Boris Johnson is in a "stable" condition and continues to receive oxygen treatment in hospital after he was rushed to an intensive care unit with worsening coronavirus symptoms last night.
The prime minister was admitted to St Thomas' Hospital in London with "persistent symptoms" on Sunday and moved to intensive care at 7pm last night after his condition deteriorated.
Downing Street said he was moved as a precaution so he could be close to a ventilator.
Mr Johnson's spokesman this afternoon said the prime minister was conscious and stable.
He said: "The prime minister has been stable overnight and remains in good spirits.
"He is receiving standard oxygen treatment and breathing without any other assistance.
"He has not required mechanical ventilation or non invasive respiratory support."
Asked if a ventilator was being reserved for the prime minister, in case he needed it, the spokesman said: "There is significant spare capacity in intensive care units in London and across the United Kingdom."
It comes as Cabinet Office minister Michael Gove became the latest politician to go into quarantine.
Mr Gove said he was self-isolating at home, after a family member showed mild symptoms. He is not suffering any symptoms and will work from home.
Foreign Secretary Dominic Raab is standing in for Mr Johnson while he remains in intensive care, Downing Street have said if Mr Raab becomes ill, Chancellor Rishi Sunak will step in.
"There's a clear plan, the government's response to the coronavirus epidemic was set down by the prime minister, the government and the Cabinet are working together to implement that plan", Downing Street said today.
Asked how security issues can be dealt with in Mr Johnson's absence, the spokesman added: "The first secretary of state has the authority and ability to respond in the prime minister's absence.
Many thanks for kind messages. In accordance with the guidance, I am isolating at home after a member of my family started to display mild symptoms of coronavirus on Sunday. I have not displayed any symptoms and am continuing to work as normal. #StayHomeSaveLives

— Michael Gove (@michaelgove) April 7, 2020
"The UK has a robust national security architecture, including the National Security Council, which is designated to be resilient and able to operate effectively under different circumstances."
The comments came after President Donald Trump revealed he had asked US pharmaceutical companies working on experimental coronavirus drugs to approach Mr Johnson's doctors and offer their help.
Asked about the offer, his Mr Johnson's spokesman said: "We're grateful for all of the warm wishes the prime minister has received overnight.
"We're confident that the prime minister is receiving the best possible care from the National Health Service, any treatment which he receives is a matter for his doctors."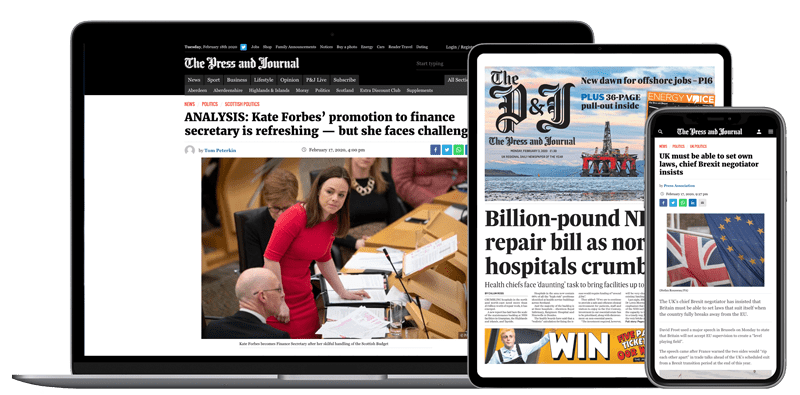 Help support quality local journalism … become a digital subscriber to The Press and Journal
For as little as £5.99 a month you can access all of our content, including Premium articles.
Subscribe