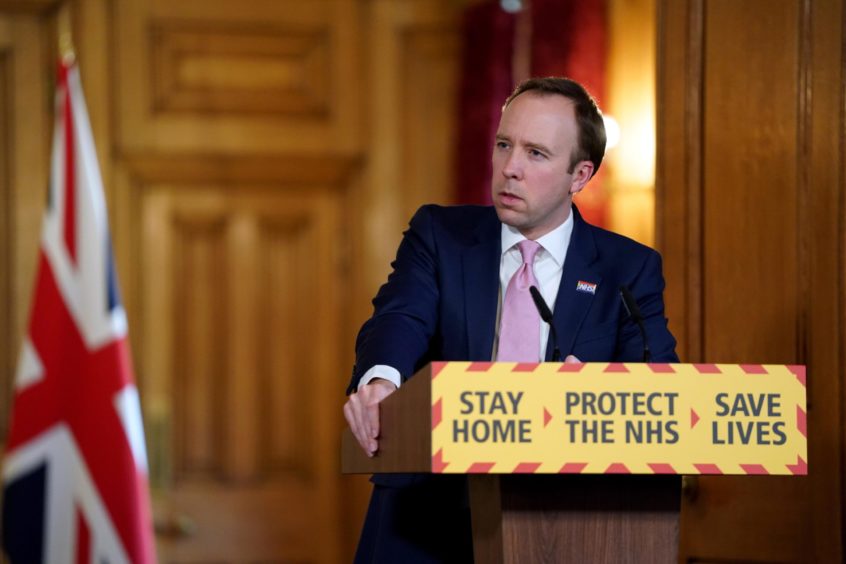 Britain's daily coronavirus death toll surged to a record 980 yesterday, raising questions over the UK Government's strategy and response to the outbreak.
The number of dead in one 24-hour period is now only exceeded in Europe by France, where 1,417 died in a single day – but unlike the UK that figure includes deaths in care homes, meaning the actual total figure for Britain is likely to be much higher.
And while Europe's worst-hit countries, Italy and Spain, are now past the peak of the outbreak, the UK's figures are expected to continue to rise for at least another two weeks.
In all, the number of people in UK hospitals who have tested positive for the disease now stands at 19,304, of which 8,958 have died.
Announcing the figures at the daily Downing Street press briefing, health secretary Matt Hancock said: "We never forget that behind this number, behind each one is a name, a loss, and a family that will never be the same again."
He went on to issue another warning to the public to "stay at home" over the Easter weekend.
"This is a national effort, and every single person in this country can play their part in this plan," he said
"This Easter will be another test of the nation's resolve. It's a time of year when people normally come together.
"But however warm the weather, however tempting your local beach or park, we need everyone to stay at home.
"Because in hospitals across the country, NHS staff are battling day and night to keep desperately sick people breathing, and they need you to stay at home."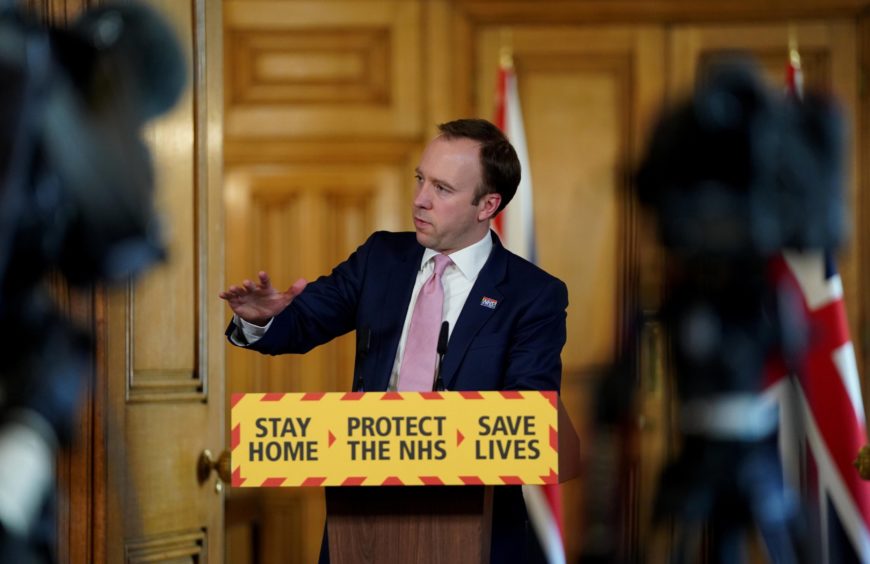 The UK's deputy chief medical office, Dr Jonathan Van-Tam, appearing alongside Mr Hancock, said that despite the record deaths it was still "premature" to say if the nation had reached a peak in cases.
"It's still a dangerous situation, we have to keep taking measures to bring this under control," he said.
"It's premature to say we are at a peak, and the push we are making with social distancing just has to continue."
Quizzed over whether mistakes had been made early on in not closing borders, Dr Van-Tam said scientists had been clear that the strategy "would not work" as a measure to prevent the spread of coronavirus.
This disease is unlike anything I've seen in my almost three decades in medicine."

Dr Jonathan Van-Tam
He went on to explain that Covid-19 will continue to spread in communities "for a very long time".
He said: "It won't go from a position of widespread community transmission amongst our own people to a position of zero transmission amongst our own people, which of course was the case back in December 2019.
"We will likely go back to low levels of transmission and the virus will continue to be here in and around us in our communities, I suspect for a very long time, even if we can keep the levels right down."
Prof Van-Tam was also asked about oxygen supplies, after reports of hospitals struggling to care for patients.
He responded: "This disease is unlike anything I've seen in my almost three decades in medicine.
"It is really, really unusual in that the requirement for patients who are hospitalised to have oxygen is very high.
"If everyone in a certain area turns on their sprinkler in the garden at the same time, the water pressure will go down for a while."
He said it is a "logistic and engineering challenge" to create thousands of extra intensive care beds with ventilators, and also secure the oxygen supply that goes behind them.
"Now, I do know that there has been absolutely enormous logistic work 24/7 behind the scenes to keep hospitals supplied with oxygen.
"You are going to see these isolated incidents and we'll learn from them."
There have also been questions over the level of testing for the virus and the supply of protective equipment for frontline workers.
Mr Hancock promised that there is now capacity to test all frontline staff who need it, but could not guarantee the UK would reach its 100,000 tests-a-day target by the end of the month.
He said there was still a "lot of work" needed to get there.
On protective equipment, the health secretary said his goal is to ensure "everyone" working in a critical role has it.
But, again, he could not offer firm guarantees, saying there is a "huge international demand" for PPE and a "global squeeze" on supply.
"There's enough PPE to go around, but only if it's used in line with our guidance. We need everyone to treat PPE like the precious resource that it is.
"That means only using it when there's a clinical need, and not using more than is needed," he said.
Mr Hancock also warned the public off buying equipment, as he said it was making it harder for those working in care to get hold of them.
"The World Health Organisation have themselves looked into this very recently, and came to the conclusion that face masks should be saved for those in health and care who really need them", he said.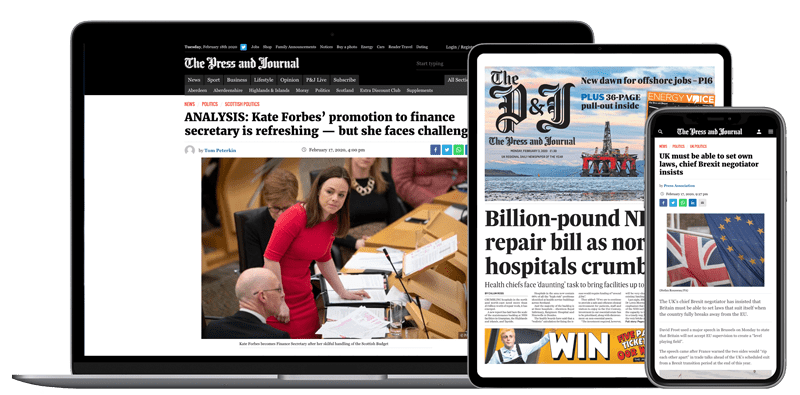 Help support quality local journalism … become a digital subscriber to The Press and Journal
For as little as £5.99 a month you can access all of our content, including Premium articles.
Subscribe