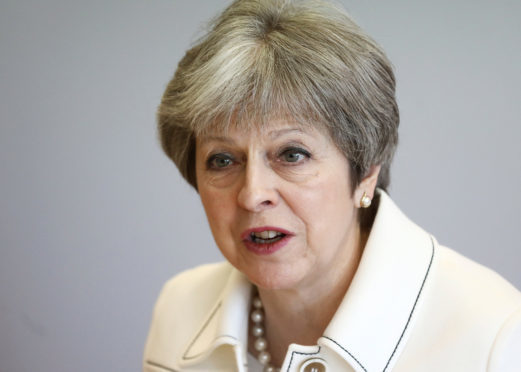 Theresa May has backed plans to open the UK's first spaceport in the Highlands.
The prime minister said the Space Hub Sutherland scheme would be "good for the economy, for constituents and the UK as a whole".
Highlands and Islands Enterprise (HIE) has been devolving the scheme with the aim of launching satellites into orbit from 2021.
Mrs May, speaking at prime minister's questions in response to MP Jamie Stone, said: "This is a significant development. It will indeed be good for local business and jobs. It brings skilled jobs in an important area of employment.
"It will give opportunities for the UK to offer these services to others across Europe who are not able to provide those services for themselves. It is good for our economy, it's good for his local economy, it's good for his constituents and the UK as a whole."
Commenting after the exchange Mr Stone said: "I'm pleased that the prime minister agrees with me that the Sutherland Spaceport will give a significant boost to my constituency, and also to the UK more widely.
"It gives us an opportunity to work closely with European countries on space launches and will well and truly put Sutherland on the map.
"I will continue to work closely with constituents, the government and all businesses involved to ensure the maximum benefits are felt in the Far North."