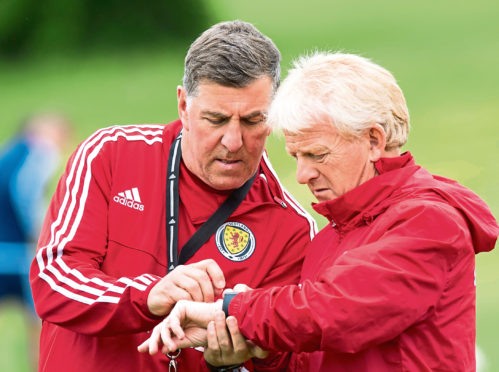 Gordon Strachan has claimed the selfishnes of Scottish club sides is to blame for the national team's woes.
The former Scotland manager voiced his opinion on the back of last week's 3-0 defeat by lowly Kazakhstan which was followed by an uninspiring 2-0 victory in San Marino on Sunday.
The unconvincing start to the Euro 2020 qualifying campaign has placed Strachan's successor Alex McLeish under major scrutiny, while the Scottish FA's decision to appoint McLeish for a second spell in charge has also been questioned.
But Strachan does not believe the SFA or McLeish are the main reasons behind Scotland's struggles.
He said: "I've known what the real problem in Scottish football is for a while now. It's not just Alex McLeish or the SFA. They've got their hands tied behind their backs. It's the clubs and academy managers giving the illusion that we are producing good players.
"It's too easy to throw this crisis at the manager and the SFA. They have limited power. It's to do with the selfishness of clubs.
"What's happening at the moment is the same denial and delusion that has afflicted us for decades – everyone is saying 'it's not my fault'.
"They'll say they've got a keeper who isn't bad, or a defender who's no' bad, but does that qualify for top class? We think no' bad is top class."
Strachan used former Aberdeen players Adam Rooney and Ash Taylor as an example of the gulf in resources and quality north and south of the border.
Rooney, 30, moved from the Dons to non-league Salford City, who play in the fifth tier of English football, while Taylor plays for English League 2 side Northampton Town.
Strachan, who was speaking to Paddy Power News, added: "The other thing aimed at the SFA is they're not producing players, but that's not their job. Football in Scotland is run by the clubs. I've been in so many meetings where the SFA were coming up with ideas and asking the clubs what they think. All I heard from the clubs was 'me and money', even the smallest clubs, who produce no players whatsoever.
"Everyone involved in Scottish football – the people at the academies, the chairmen, the media – we're like alcoholics who, until they realise they've got a problem, cannot be helped. They genuinely think everything's all right in their life."