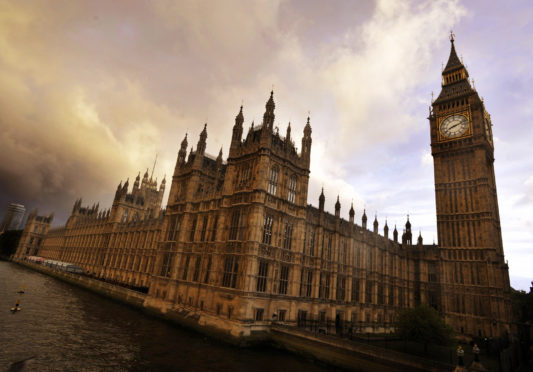 MPs have passed a legally binding motion to force Theresa May to seek a Brexit delay until at least June 30.
The motion, passed by 420 to 110 votes, follows the passage of a backbench bill on Monday which ordered the government to seek an extension to the Article 50 negotiating period to prevent the UK exiting the EU with no-deal on Friday.
The SNP's Europe spokesman Stephen Gethins, speaking during the debate, said the measure was an act of "common sense".
He said: "I still find it astonishing that we are still debating whether to rule out a no-deal Brexit and even today this most simple of moves that the delay should be of at least three months seems like a measure that we shouldn't even be discussing and debating, so straightforward and common sense does it seem.
"From our perspective we're nowhere closer to finding a solution to this and that means we need a lengthy extension to sort out the mess that the Conservative Party have created for everyone in the UK."
Mrs May will comply with the motion by formally requesting a delay to the departure date in Brussels today.
But Conservative former minister Tim Loughton, also speaking in yesterday's debate, appealed to French president Emmanuel Macron and German chancellor Angela Merkel to turn the request down.
He said: "Please, put us out of our misery now, as this House and this government appear incapable of doing.
"At tomorrow's EU Council, please vote against any further extensions to Article 50 and oblige the UK to leave the EU on Friday on WTO terms."
Mr Loughton added: "If the EU elections go ahead, it is highly likely the UK will elect an army of Nigel Farage mini-mes, who I am afraid will wreak havoc with the European Parliament and wreck your calculations about the balance of power within the EU."