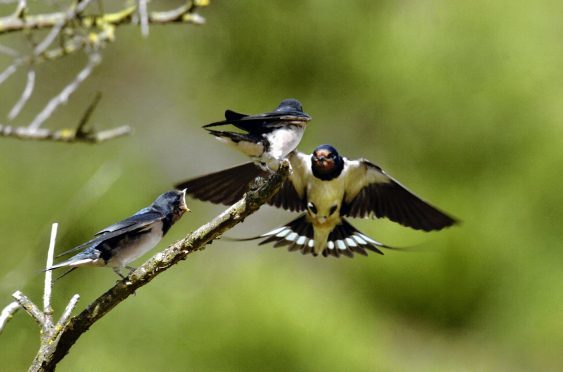 Migrating birds are extending their stays in the north of Scotland rather than hurrying back to warmer climes, researchers have found.
Swallows and house martins are the best known among 13 species of songbird delaying their autumn departures by up to two weeks.
The surprising trend was unearthed by a team who have spent two years poring over six decades of records from Fair Isle.
Now they plan to turn their attention to explaining why our feathered friends are sticking around for longer than ever before.
Aberdeen University joined forces with the Fair Isle Bird Observatory Trust to crunch data going back to the 1960s.
The results have been published in the Global Change Biology journal.
Research fellow Will Miles, who spent two years working at the outpost before taking on the project, said the finding had been unexpected.
"Swallows and house martins are migrating up to a fortnight later than they did a few decades ago," he said.
"Willow Warblers used to migrate within a five-week period in spring but now this species is seen on migration for up to 10 weeks.
"Some species appear to be staying in Europe for longer in the summer and may breed several times, and that is an advantage for the birds.
"It is very difficult to know why this is happening."
One theory is that changing environmental conditions mean the period when it is safe and practical for the tiny birds to make the epic flight back to southern Europe and Africa has been extended.
But other factors are not ruled out and Mr Miles is relishing the chance to test more theories as well as looking at changes in the numbers of each species summering on Britain's most-remote inhabited island.
Dedicated ornithologists have been out in all weathers for generations observing which birds are present on Fair Isle, compiling what he said was among the richest of such records on the planet.
The birds included in the study were: garden warbler; common whitethroat; lesser whitethroat; sedge warbler; willow warbler; tree pipit; yellow wagtail; house martin; swallow; spotted flycatcher; pied flycatcher; redstart; and whinchat.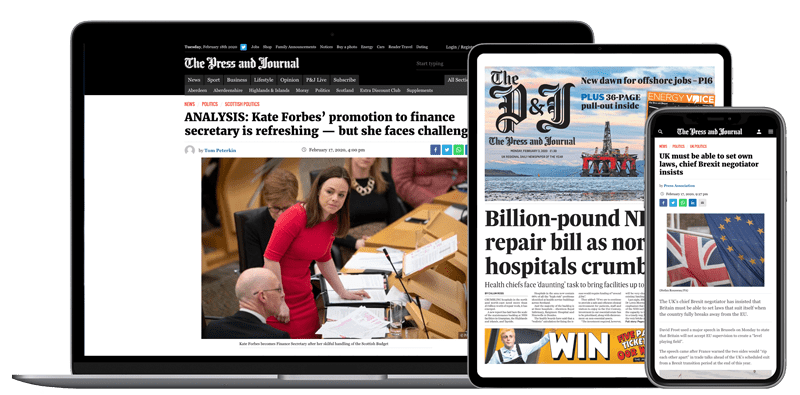 Help support quality local journalism … become a digital subscriber to The Press and Journal
For as little as £5.99 a month you can access all of our content, including Premium articles.
Subscribe