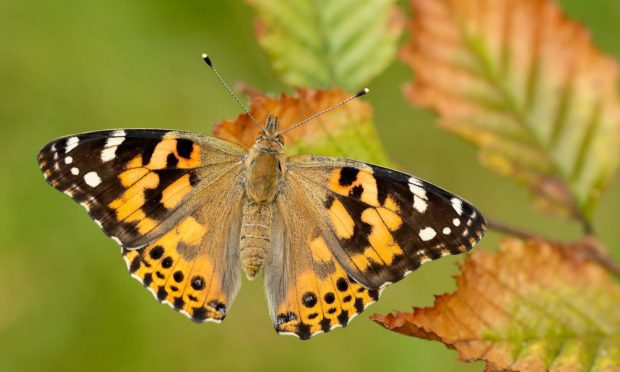 The number of butterfly sightings in Scotland dropped almost three-quarters in the last year, according to "worrying" new statistics.
Charity Butterfly Conservation has released new statistics following its Big Butterfly Count initiative, which took place from July 17 – August 9.
During this period, people across the UK were asked to keep an eye out for the winged insects and log the numbers and different species they saw – counting more than 1.4 million overall.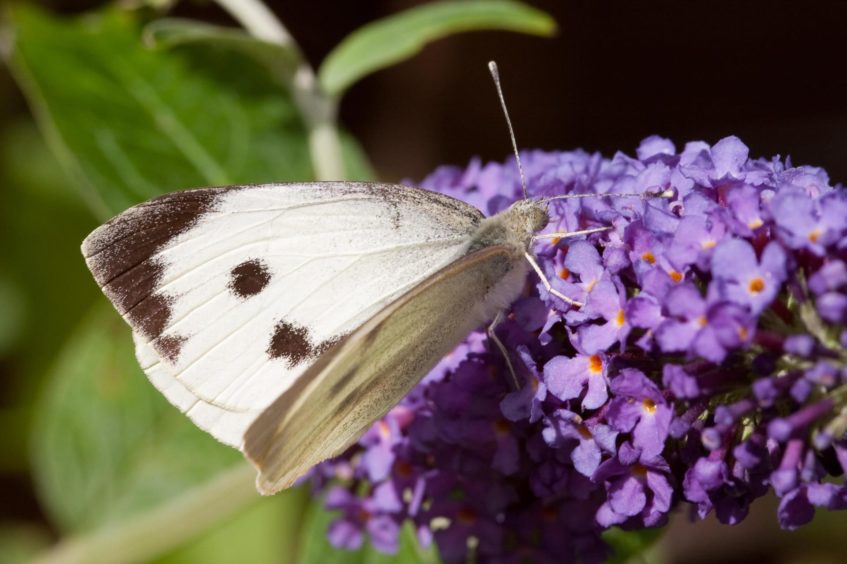 But the organisation says the results point to the lowest average number of butterflies logged since it began the annual survey 11 years ago.
In Scotland just under 27,000 bugs were seen, with around 6.5 per count, marking a 70% decrease on 2019's figures.
The number of Painted Lady butterflies plummeted from 140,000 last year to just 231.
On average last year, they were spotted 14 times per count – but this fell to 0.06 in 2020.
There were also significant drops in the country's Silver Y, Brimstone, Holly Blue and Peacock species.
At the same time more than triple the number of Six-spot Burnets and double the number of Meadow Browns were seen.
Zoe Randle, Butterfly Conservation's senior surveys officer, said butterfly numbers can fluctuate wildly but insisted this does not invalidate the figures.
She said: "Last year, for example, we saw a huge influx of migrant Painted Lady butterflies.
"The data from the Big Butterfly Count is an important snapshot which, along with our other monitoring schemes, helps our understanding of the rates of decline of butterflies and moths.
"These 2020 results illustrate the perilous state of wildlife in the UK.
"However, the fact that so many people take part in this exciting citizen science initiative is encouraging and makes a huge difference to our understanding of how the natural world is responding to the crisis it is in."
A total of 4,188 counts were submitted by 3,207 participants in Scotland.
The Small Tortoiseshell was the most prolific, with almost 5,000 seen during the period.
This, however, was still a 21% decrease on the population from last year.
Dr Randle said a number of factors may have contributed to the decrease in numbers.
"An unusually warm spring led many species to emerge earlier than usual," she said.
"So we may have only caught the tail-end of the flight period for many species during this year's Big Butterfly Count.
"It's important to look at trends over longer periods, so our scientists will be using these results alongside our other datasets to get a clearer understanding of what is happening."