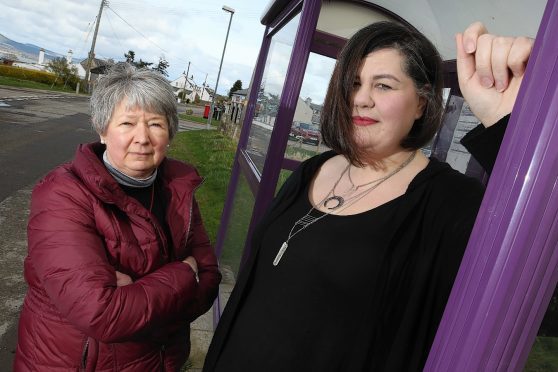 A partial solution has been found to retain a vital bus link for Inverness commuters on the Black Isle – but, so far, only one way.
As a new timetable takes effect today, Culbokie passengers will need to make their own way to the Duncanston junction, almost two miles away, to board an alternative link to Inverness.
Stagecoach reluctantly withdrew specially diverted morning commuter services after a change of operators for some Black Isle routes in the wake of a council tendering exercise.
D&E Coaches, which won the contract for the former 22 service, is working with customers to find a solution.
A community campaign has refused to let up, with passengers stressing the importance of public transport for a "commuter village."
About 40 people attended a public meeting on the issue last week, at which a partial solution was found.
From today, passengers can use a combination of Stagecoach and D&E, using a bus-stop at Duncanston on the B9169 west of the A9 for a connection.
A D&E bus from Dingwall will pick up northbound passengers travelling home from the city to Culbokie en route to Cromarty.
Commuter Norlil Charlton, a member of the Culbokie Action Group that organised the meeting, said: "It'll be about a 10 minute wait between buses which is not ideal but D&E have been very sympathetic.
"A bus is great value and saves me from sitting in a traffic jam getting to Inverness. Some people will need to discuss it with their employers because of the time difference. Some are worried about losing the jobs as a result of this."
D&E managing director Donald Matheson suggested a solution for the morning link to the A9 from the village hinged on agreement with the council and new route formally registered with the traffic commissioner.
He said: "For now, the return journey fits in with the existing timetable but the morning one would have to be re-registered. We'd be happy to do it as soon as possible but there are guidelines that must be followed."
Stagecoach, which was unable to attend last week's meeting, has offered to meet customers.