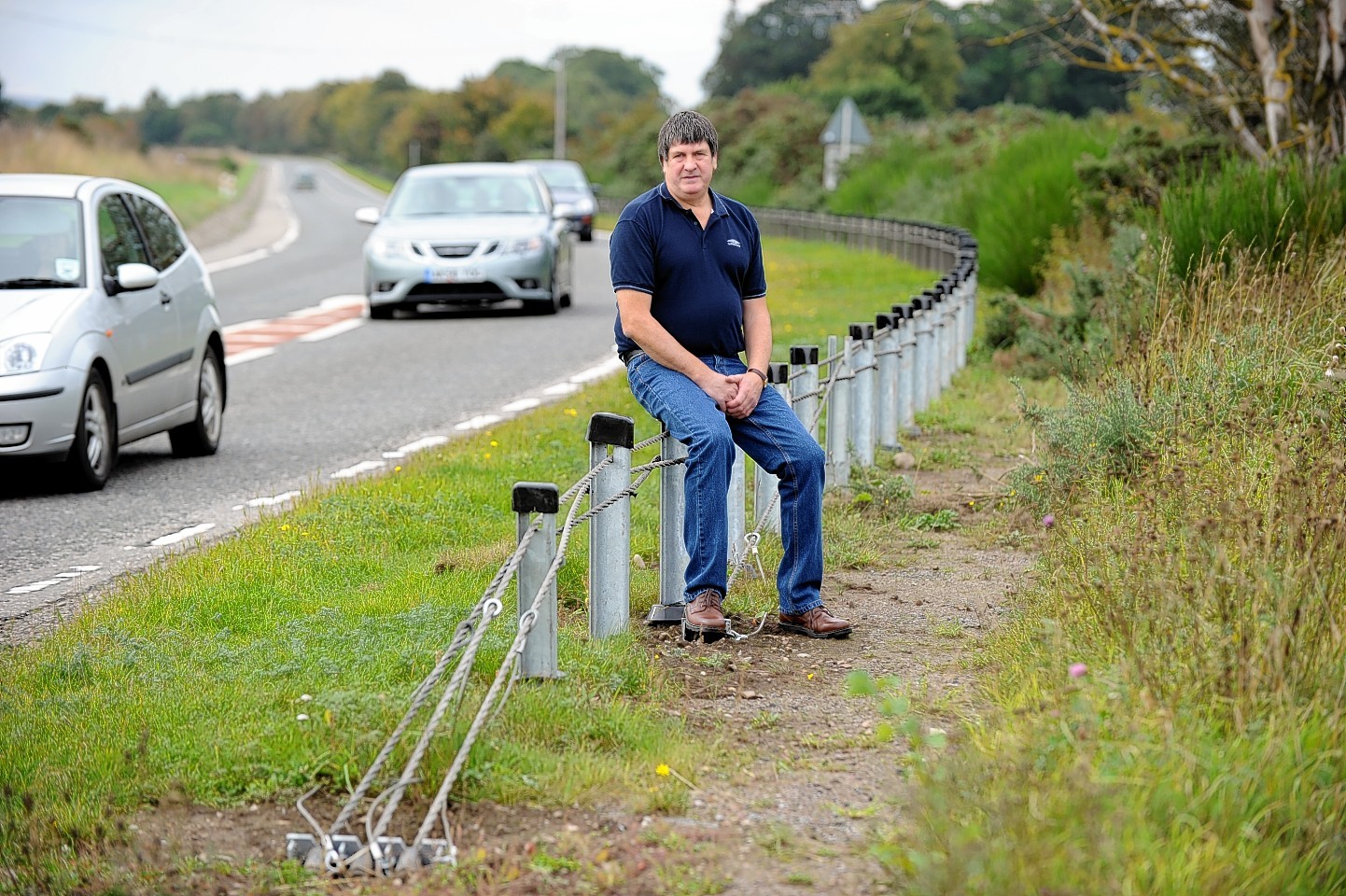 The long-running wrangle over a roadside track linking two Moray communities is to be raised at Holyrood.
The cycle path between Forres and Brodie has become overgrown and unusable since falling under the responsibility of Transport Scotland.
Thousands of residents have backed a campaign calling for its refurbishment, but so far protesters have been unable to persuade road chiefs to take action.
Now Highlands and Islands MSP and Shadow Minister for Transport and Islands, David Stewart, have vowed to get answers from the Scottish Government and Transport Scotland.
Mr Stewart said: "I have been in contact with a local resident from Dyke who was instrumental in raising this issue in the first place away back in 2008 and he advised me that nothing has happened for the last five years, despite communication with Transport Scotland.
"I am aware that this pathway would be well used by persons wishing to travel between Forres and Brodie and in particular to access the many activities undertaken at Brodie Castle.
"I have lodged a Parliamentary Question today, asking the Scottish Government what action they propose taking to reinstate this pathway."
Mr Stewart said he had been told that the path was covered over by top soil and grass planting in 2008 when work was being carried out on that section of the A96, and that it had never been reinstated.
"Moray Council were involved and they ascertained that the pathway was actually the responsibility of Transport Scotland," he added.
"This issue needs to be brought to a sound conclusion and I look forward to an update on the situation from the government."
Neil Jeronim, of Loanhead, has led the path crusade, including gathering a petition with 2,500 signatures.
In January the campaign group e-mailed First Minister Nicola Sturgeon to ask if work could be carried out to restore it. However, the group was told Transport Scotland has no plans to reinstate the route.
Previously Transport Scotland has said it carried out studies into the path and decided no action was required.
With the path out of use, cyclists travelling from Forres to Brodie have to make a five-mile detour through the village of Dyke.