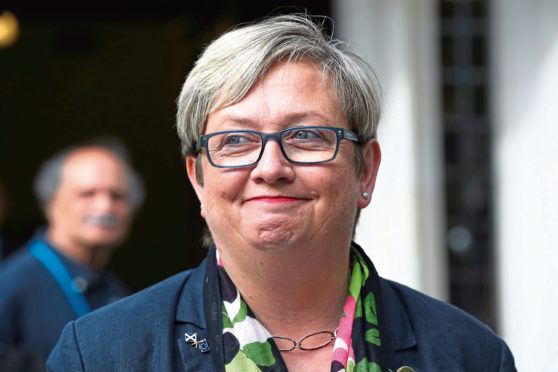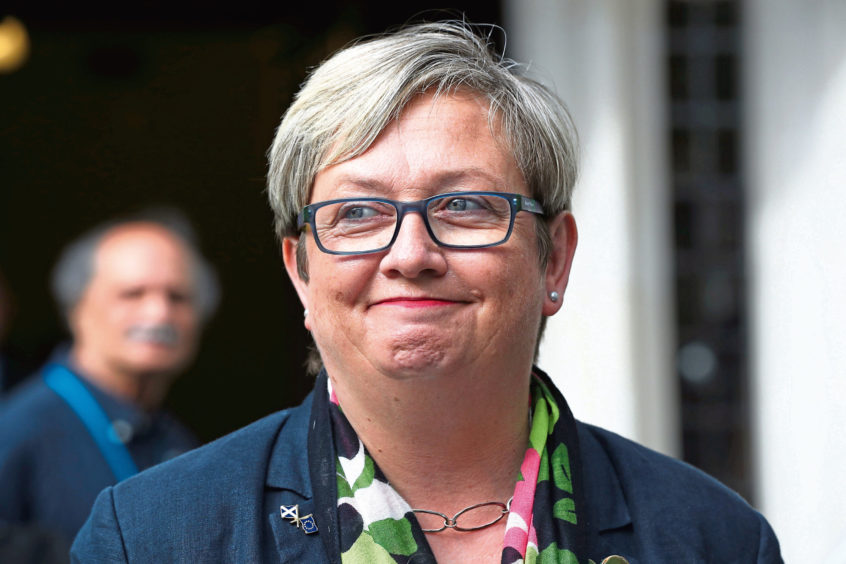 You know when you want to say something but you cannot say it out loud? That can really be difficult.
I got that impression listening to Lady Hale reading the decision of the Supreme Court to slap down the prime minister.
I also thought Joanna Cherry, the Scottish MP, was holding back when she spoke outside court. I thought she may be thinking: "See you, Boris. Told youse, didn't I? Ye widnae listen though. See you, you're history."
Instead, she said the court had upheld the democratic process. Same thing?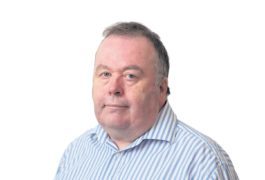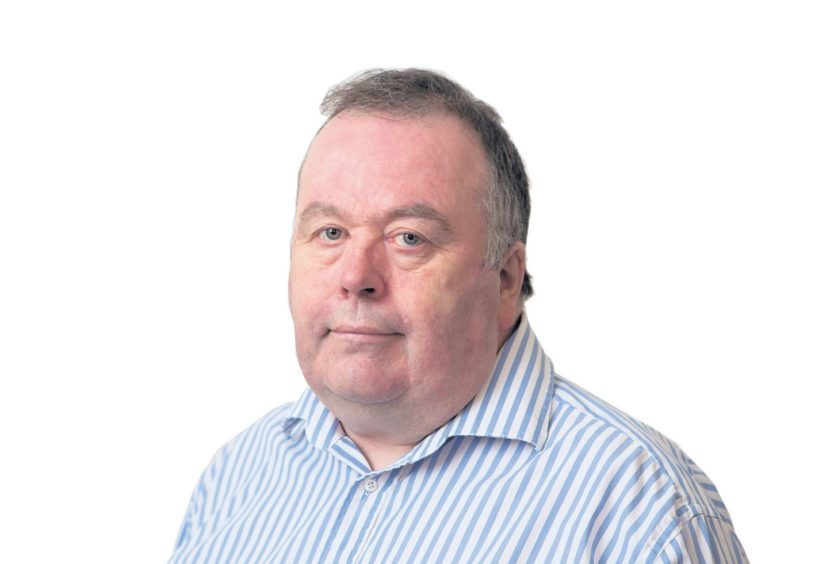 We drove down to the peninsula of Point here on Lewis on Monday night. There is a beach by the roadside called the Braighe. At certain times, like now, a lot of seaweed comes on to the beach.
The tide was out and Mrs X suddenly piped up: "Was that you? Ooh, there is something wrong with you. You need to get to a doctor to sort out your guts."
I was flabbergasted. What was she on about? It took me a while to realise that I was somehow getting the blame for the seaweed rotting around the beach.
For some reason, she thought that the whiff of manky seaweed on the Braighe beach, the Isle of Lewis's seasonal answer to the famed Stinky Bay on Benbecula, was in some way connected to my, er, digestive tract.
I wanted to tell her she was wrong but the strong pong assailed my nostrils and I couldn't speak. What a beach.
It was like when The Chase with that Bradley Walsh was on TV the other day. Actually, The Chase is on just about every day with that Bradley Walsh. She likes that Bradley Walsh. She says he is smart, funny and good looking.
That Bradley Walsh ticks all three boxes, she often says. I thought she might say "just like you" but even a surprise coffee with her favourite Bounty bar has not got me any more than a grudging "well, one out of three isn't too bad". Yeah, I am pretty smart, aren't I? Hold on. Funny? Are you saying I'm thick?
A favourite saying of the late great Muhammad Ali was "Silence is golden". How profound. How true. How wise. Then Ali would add: "When you can't think of a good answer."
I am always ordered to keep quiet when that Bradley Walsh is on the TV. It's more than my life is worth to interrupt her viewing pleasure.
Then that question came up. It was a really difficult one. It asked: "What does the firm of Paxton and Whitfield deliver to the Queen?"
Blank looks all round.
Mrs X says: "What sort of a question is that, Bradley? It could be anything." She did not even notice that I was straining to speak because I knew the answer. I was almost bursting. I knew it because I had done that very thing – delivered that item.
Before I started on my first newspaper in London, I had taken a temporary job as a delivery driver with a firm, off Piccadilly. It was Paxton & Whitfield in Jermyn Street.
It was a constant battle each morning to get through London City traffic to get their consignments of Wensleydale, Roquefort – made from the creamy milk of happy sheep, they always claimed – to caterers in the executive suites at some of the nation's top law firms and insurance companies, including Lloyds.
Banks whose lifts I got to know well included long-gone names such as Lehman Brothers and Barings Bank, which was brought to its knees by trader Nick Leeson.
After I was checked out as not too much of a security risk by the cops, I got tasked to deliver to an address in Kensington.
I headed for the high street but that was the cunning plan dreamt up by the protection squad. Mysterious cops just stepped out of nowhere and redirected my van until I ended up in a park.
Then I noticed a sign saying that I was at Kensington Palace, where Princes Diana and Prince Charles lived back then. Apparently, Welsh rarebit was on the lunch menu for the Prince of Wales. Neither of them came out to personally take charge of their mature cheddar.
Phew, the van smelled a bit like the Braighe after that delivery. Anyway, my point is that I knew the answer to that Bradley Walsh's question. It was cheese.
When we got back from Point the other night, there was a knock on the door. We sat there in silence.
Then knock-knock again but I told herself to ignore it. Who could it be at that time except a drunk?
I was determined not to answer in the hope that they would just go away. Then the persistent knocker decided to stare through the window.
Heck, it was a policeman. He was getting a bit ratty and shouted: "I can see you in there, sir. Open the door."
I panicked and said: "It's late. You're not coming in."
The cop said: "I don't want to come in. I just want you to step out of the van."