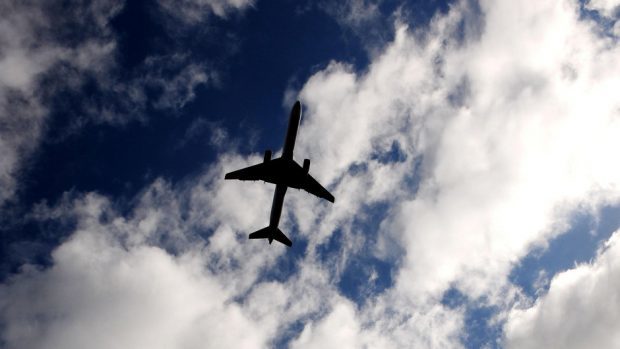 It's festive season so I cannot wait to fly off on my holidays to escape it all.
Many of us jump from the frying pan of Christmas spending into the fire of holiday stress. Especially families with young children whose expectations are high, but who make the practicalities of travel so much more demanding.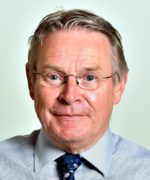 Flying in a sardine can at 35,000ft pressed up against strangers does strange things to your mind. On my last holiday flight back to Scotland, I suddenly started thinking how top athletes make gymnastic routines look so easy. Yet when I was a kid in PE class I would bounce off gym equipment after my run up and rarely manage to actually get on.
Take the pommel horse, for example. Who would think that something which resembles a log with handles, sitting on legs, could be transformed into a mesmerising spinning ballet from end to end.
I was now thinking of this because of the antics of a woman two rows ahead in the jet. She kept lifting her body up by forcing her hands down on both arm rests, as though they were pommel handles. Then she propelled herself backwards as hard as she could to give the seat a good shaking. This happened several times until it dawned on me that she was making a very forcible point to someone sitting behind.
I couldn't see who it was, which was not surprising as it turned out to be a small boy of four who was fiddling with his child laptop – and annoying the woman in front. If it hadn't been such an unfair contest, I might have been impressed with her technique. It was as if she was preparing for a spectacular reverse dismount.
The row behind was occupied by three members of a larger family group, but in fairness they tried to stay calm even although their son wasn't really being a nuisance as far as I could see. But I sensed that an atmosphere of rising tension was becoming so thick they could not actually cut it with a knife – a sturdy saw was required instead.
I felt sorry for his parents.They had three small kids including a baby who was crying off and on, as they do on flights. Now I see it through their eyes, walking in their footsteps as it were, as I have grandchildren of my own with whom we often travel as a group.
Parents with crying babies on flights must feel like lepers in ancient times. It's an uncharitable reaction from some people who should know better.
I glanced up from my reverie to see if anything else was happening.
An emissary had been sent from the protaganist's group for a parley. She was a polite young woman who sounded as if she had been on a UN diplomacy course. She was embarrassed and apologetic about her mother. Apparently, mum was a bad flyer and had a sore back (you could have fooled me: her alarming arm-leg-shoulder thrusts were Olympic standard).
Tolerance levels vary, but "angry woman" should have checked if Elton John's jet was available if she wanted monastic peace and quiet. The boy's parents came up with a magnanimous offer to keep the peace: some of their own family would swap seats with them. So, three substitutes including a slightly older son moved forward.
None of the cabin crew seemed aware of this carry on, or were ignoring it. They were busy with other things: flogging anything in sight to squeeze every last drop of profit out of the flight. I am sure that if I said to them, "I'd like to buy the crew's hats and a few seat belts, please," they would have replied, "Certainly, sir – euros, sterling or card?"
An olive branch had been offered, but was cruelly snapped in two before our eyes.
The older boy made the mistake of rummaging around for something – and bam – the woman was pummelling the seat again in a flash. His laptop was sent spinning, but that was the final straw for another relative travelling with the boy.
Direct action replaced diplomacy: she performed a stupendous one-handed shove on pommel-woman's seat as though she was throwing a winning shot putt in an Olympic final – to grab her attention instantly about the mayhem she was causing behind.
We onlookers held our breath, but nothing happened. Not a murmur, no complaints about a "bad back", no more backward thrusts or special envoys. She exited the flight as though she was as fit as a fiddle.
It's a warning about how fast situations  can escalate; being imprisoned temporarily by airlines can make us act out of character. We are planning our next holiday and  going as a family group of seven – with kids – and I am getting twitchy already.
What bugs me is sheer hypocrisy from older travellers who tut-tut or roll their eyes at younger families. Have they never had kids or grandkids?
Spare a thought, fellow travellers, for younger mums and dads who are more stressed than most of us.
---
David Knight is the long-serving former deputy editor of the Press and Journal