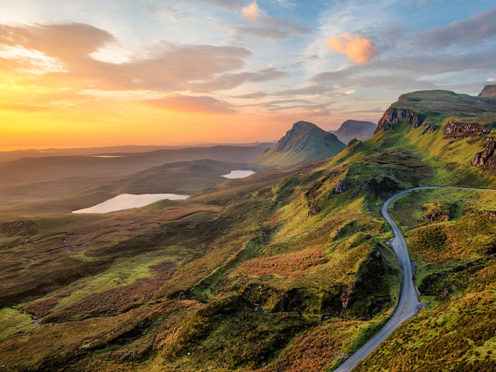 An important Scottish Government public consultation closes on Friday. It has been seeking views on new controls covering short-term lets of holiday properties.
These will come into force next April. Anyone concerned by shortage of affordable houses in tourist hotspots should respond positively.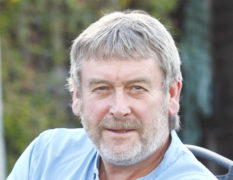 The measures will give new powers to local authorities. There will be licensing to ensure short-term lets are safe and address issues faced by neighbours. They will allow councils to make sure the property owners/operators make an appropriate tax contribution to support local services.
Crucially they will also allow councils to establish "control areas" to: manage high concentrations of secondary letting, where it restricts availability of local housing; prevent short-term lets in inappropriate places/buildings; and help local authorities ensure that homes are used in the best local interests.
Within control areas, the use of a house for such secondary letting will always be deemed to involve a material change of use and require planning permission. Consent could be refused if the authority believed there were already too many holiday lets in an area. These measures are overdue.
Research for the Scottish Government last year found that almost 20% of all dwellings on Skye were available for holidays through Airbnb. An extraordinary figure, and it was in addition to other operators.
It was a similar story across the Highlands. In the Lochalsh area the figure was almost 11%. It was similar in Wester Ross, Mallaig and Strathpeffer. Around Loch Ness, Fort William and Ardnamurchan it was just below 10%. The national average was just 1.2%.
The problem was also pressing in the likes of Edinburgh, where a large majority of flats on a stairway can be for short term let. Residents must lament the departure of permanent neighbours and despair when they hear the words "stag" and "weekend".
In the Highlands and Islands, there has long been the additional impact of second homes, only used by the owners a few times a year. These properties are rendered unavailable for those who want to live in the community permanently. An early symptom is falling rolls in local schools.
In recent years there had been evidence of a drop in second home numbers. But the legacy of the pandemic seems to be stemming that decline, and producing another pressure in the numbers seeking to relocate in a post lockdown property boom.
This is particularly obvious in some more remote communities, as evidenced by a headline last month  – "Islanders fear 'economic clearance' over house prices."
In an open letter to the authorities, community figures warned that rising property prices in the islands were preventing locals from buying a home, threatening the sustainability of the islands. Young islanders could not compete with offers made by buyers from elsewhere in the UK.
These new arrivals are increasing,  having learnt during lockdown that they really could work from home, wherever it is located.
The letter's signatories – which included crofters, development officers and Gaelic campaigners – said 40% of housing stock on both Tiree and West Harris were already holiday homes. They said the availability of affordable properties for young islanders had been a long-running problem, but was now expected to worsen post-lockdown.
The Western Isles and Argyll and Bute, including the Inner Hebrides, saw the highest proportion of residential cash sales of all Scotland's local authority areas in 2019-20 – about 50%.
The letter concluded: "Part-time residencies do not sustain our communities and we should therefore ensure that houses are bought with the intention of being a primary residency. Inaction will allow this economic clearance to be consolidated in history."
As the open letter was attracting publicity, a property came on the market which seemed to endorse the message. A firm of upmarket estate agents, normally associated with selling multi-million pound sporting estates, advertised a cottage, which had previously been on a croft.
It only had two bedrooms and two reception rooms. But it looked out over the wonderful Luskentyre beach on the west of Harris. It was specifically promoted as having "Second home or holiday let potential."  This in itself made the point that many (but not all) of those who acquire properties to let for holidays, do not live locally.
Offers over £385,000 were sought for the cottage, and several well in excess of that figure are understood to have been received.  But they are not thought to be from any local crofter, joiner, teacher or nurse.
Holiday let operators have suffered significantly in the pandemic, but not all of them behaved well initially. Some tried to carry on during lockdown despite the public health risk of guests arriving from more populated areas. There were also plenty reports of second home owners, similarly assuming that national restrictions somehow did not apply to them.
The pressing challenge for councils now is to use their new powers to balance the undeniable economic boost holiday lets provide, against the pressures they exert on community life.
A far stiffer challenge would be to do the same for second homes. But that's a challenge that the Scottish Government must accept some time.