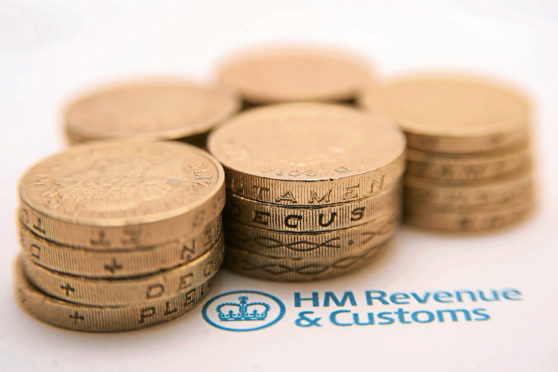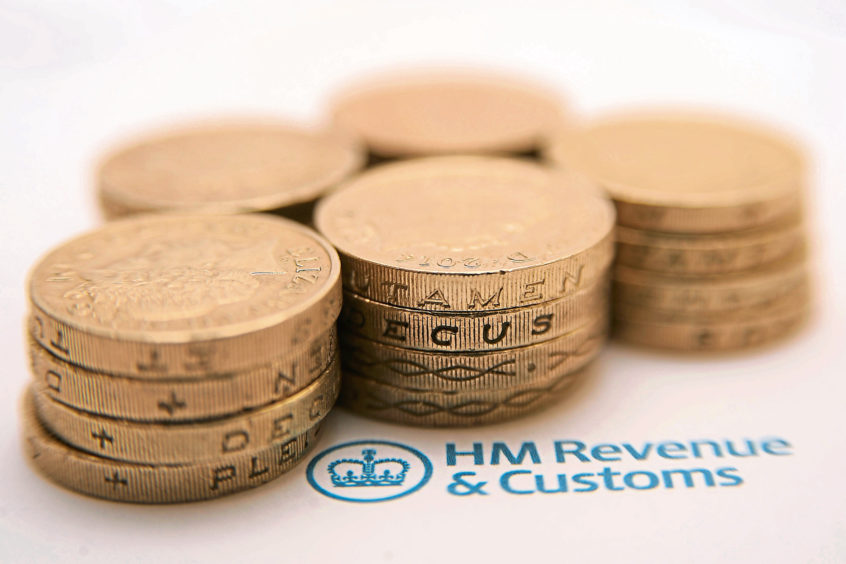 If you have a cushy nine-to-five job you will not understand the anguish that the rest of us go through at this time of year.
I am talking about people who are self-employed. Not only has the festive season wreaked havoc with the current account, the savings account and the electricity account but now it is time to pay into the HMRC account. Most of us submit our return and pay online nowadays and the deadline for Submit and Stump Up is January 31. That's the end of next week. Oh heck.
Many people miss the deadline each year. So HMRC helpfully reminds us each year by publishing details of the various excuses for lateness they have had. I like this one from last year: "I came home to do my return but found my wife in the bath with my accountant." Shocking. That wouldn't work for me because I use my computer to do all my calculations about income, expenses and allowances. I suppose Mrs X could try taking it into our bath. That really would be shocking.
Income tax is something that we have a legal duty and moral duty to pay but there are so many competing financial pressures. We all want to pay our tax bill. I think Harry and Meghan would understand that. The other day they said they "want" to pay back the £2.4 million it cost all of us for doing up their Windsor home, Frogmore Cottage. It may take a wee while but that's what they want. Like I want to pay my tax bill.
What you pay can often depend on your postcode. There are some very swish addresses and people who live in these areas pay more tax. Obviously. Postcodes are also used to calculate your car insurance and residents in some dodgy mainland areas – like Aberdeen and Inverness, for example – pay more for their motor insurance than us lot in the quiet, crime-free, paradise that is the Hebrides where everyone is a perfectly careful and considerate driver. OK, not quite, but we have just about the lowest renewal rates in the UK.
A joke 25 years ago was that our then Paisley-centric postcodes PA87, for Stornoway, stood for Pretty Affordable and that the average price for third-party insurance was £87. Few could afford fully comprehensive cover. Obviously. Rural Lewis was cheaper being PA86. Then in 1995, our postcodes were suddenly changed to HS to reflect the Hebrides location – HS1 for Stornoway and HS2 for the rest of Lewis and so on, right down to HS9 in Barra.
So news this week that the introduction of HS2 could end up costing the country £106 billion sent shivers down many an island spine. Annie M, for instance, wants me to get the postcode for the Postmaster General so she can write. "It is not our fault we live in Ness. We did not choose our postcode. That is double the cost that they said in 2015. You would think that government minister Grant Shapps, who seems also to be in charge of railways for some reason, would get his calculations correct. They should use a computer thingummyjig like you, Iain." She is enjoying the ranting so much that I haven't the heart to tell Annie it's all about high-speed trains.
Oh and another thing, Annie. There is no Postmaster General in the UK. That government job has not existed since 1969. The reason is that our postal system is privatised nowadays so you can buy shares in it and go to shareholders meetings if you want to make a proper fuss about your postcode. I know, it all happened very quietly. Even MPs have been known to slip up and ask questions about postage rates and services that has not very much to do with them any more. Postage, of course, was sometimes regarded as a tax too.
Mark Twain was the author of The Adventures of Tom Sawyer and The Adventures of Huckleberry Finn – books that everyone should read, not least because the language is coarse and would not be acceptable today. They are snapshots of old and best-forgotten attitudes. Twain, however, knew how to string a sentence together. "Never put off till tomorrow, what you can do the day after tomorrow," was his. On whatever the American equivalent of the HMRC was in his day, Twain said: "The only difference between a tax man and a taxidermist is that the taxidermist leaves the skin."
It is often said that nothing is certain in life except death and taxes. I see what they mean but, in practice, death and taxes are very different burdens for us all to bear. For a start, death is just death. It is not made worse by the Chancellor of the Exchequer with each Budget. Right, I must stop having a pop at the nice people at HMRC. They are just doing their job. Let's not get too depressing.
In any case, I always find that the darkest times are when you don't pay your electricity bill.