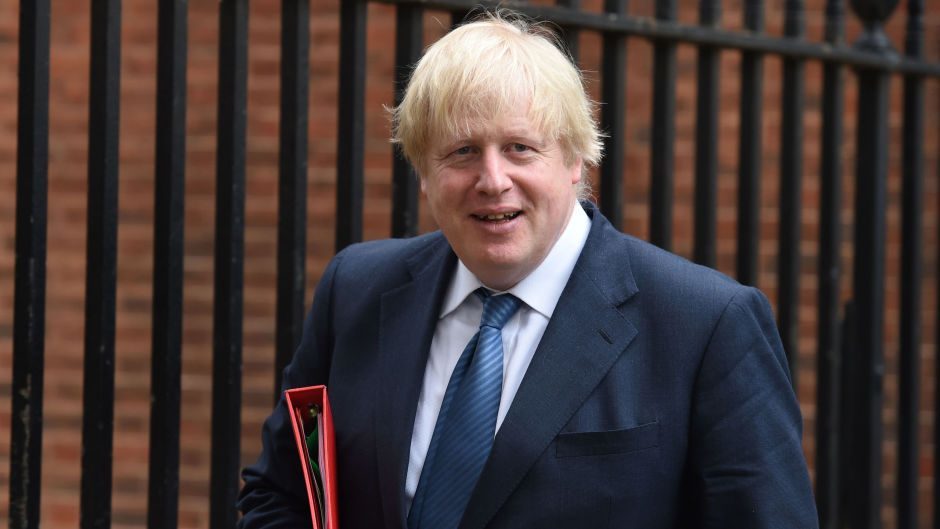 Boris Johnson is privately considering proposals to establish a free port in the north-east, potentially creating thousands of jobs and pulling in international investment.
Senior sources on the Tory leadership favourite's team have told the Press and Journal that "discussions are progressing" about giving either Aberdeen or Peterhead "free port status" following the UK's exit from the European Union.
A free port is a zone within a country that is treated, for customs purposes, as an independent jurisdiction. This means goods can be manufactured, imported and exported in the zone without incurring normal barriers to trade like tariffs and customs duties.
Supporters of the idea say introducing free ports have already been successful in countries such as the United Arab Emirates, where the Jebel Ali free zone in Dubai now hosts 7,000 global companies, employs 145,000 people and accounts for around 40% of the UAE's total direct foreign investment.
Mr Johnson has already given commitments to MPs in the north-east of England about establishing a free port at Teesside, where it is estimated around 17,500 jobs could be created as a result.
Sources close to Mr Johnson have said the former foreign secretary is considering establishing a network of free ports across the UK post-Brexit in a bid to "turbocharge" the economy.
Aberdeen South MP Ross Thomson said the proposal would give a "huge boost" to the region.
He said: "Free ports can provide a huge boost to our port cities by driving economic growth, attracting investment and in a post-Brexit world supporting the UK as a truly global player.
"Free ports can open up huge opportunities for Scotland and I'm looking forward to working with Boris, Liz Truss and the team on how we can make this work."
Aberdeen City Council co-leader Douglas Lumsden also welcomed the idea.
He said: "The proposal sounds interesting, obviously we would need to look into the detail a lot further to see what the full implications would be, but it is important that we are looking for the advantages of leaving the European Union and capitalising on them for the north-east."
Ian Armstrong, who is the regional director of the Scottish Council for Development and Industry, said it was "good to hear" Aberdeen was being considered for such proposals but said greater clarity was needed.
He added: "Our view is that continued membership of the single market and customs unions are firmly in the interests of the Scottish economy.
"I think we'd need greater clarity on whether this proposal would be deliverable following a post-Brexit UK-EU trade deal and be sure that it'd attract new investment rather than displace it from other parts of Scotland."
The SNP were less generous and said the policy was little more than a "gimmick".
Councillor Stephen Flynn, who leads the SNP Group on Aberdeen City Council, said: "Aberdeen is likely to be the hardest hit city in the entire UK as a result of the hard Brexit which Boris Johnson is keen on.
"Suggestions such as this are little more than a sticking plaster, the best way to protect jobs and trade is to remain in the EU as this city voted."
Western Isles MP Angus MacNeil, who chairs the Commons international trade committee, added: "Free ports are not economic game changers and won't mitigate the damage caused to the economy by Brexit.
"It's no more than a gimmick, we don't want free ports we want a free independent Scotland."
It can also be revealed that Mr Johnson's inner circle are planning a raft of other policies to "strengthen the Union".
One source close to Mr Johnson told the P&J that the former London mayor will establish a "Union unit" headed by a special adviser in Downing Street to ensure Scottish interests are reflected "across all policy areas".
They said: "The unit will make sure that there is proper impact assessments of different polices on devolution and make sure they are fully bottomed out."